Cranberry-Raspberry Cream Pie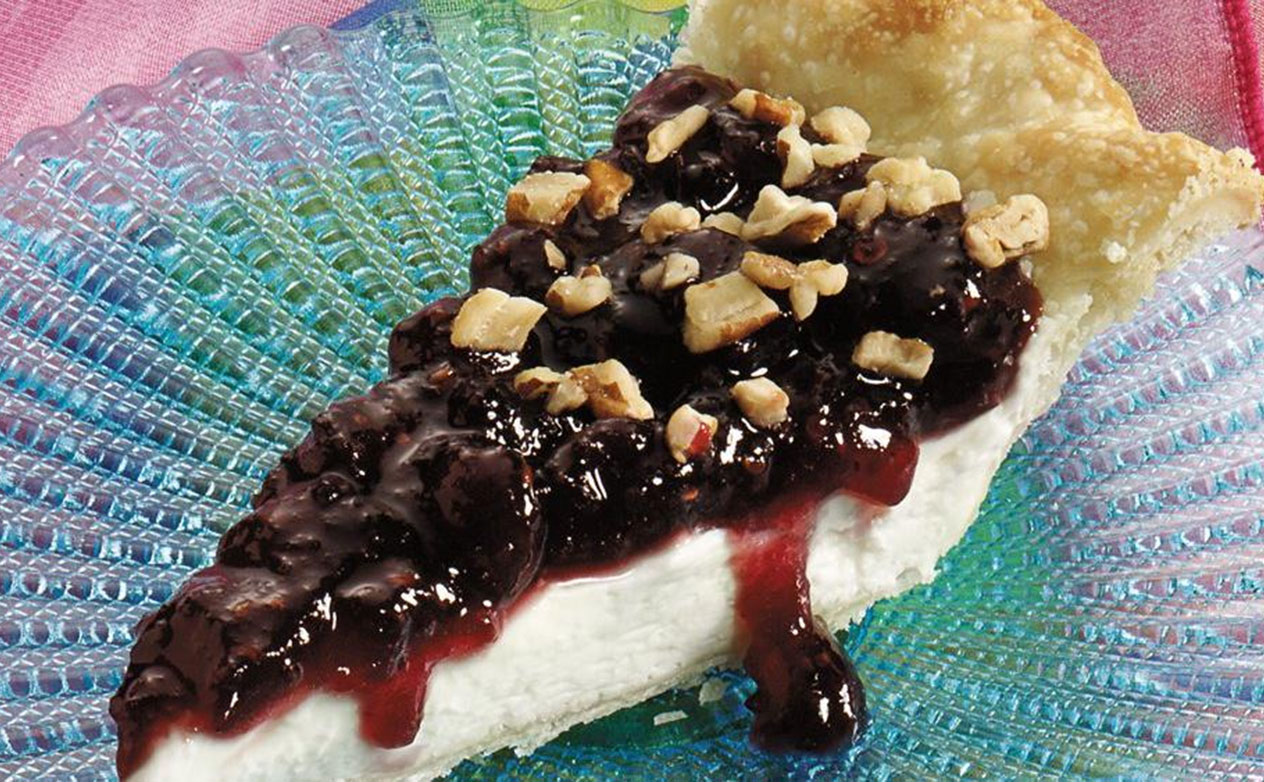 Ingredients:
Crust
1 Pillsbury® refrigerated pie crust (from 15-oz box), softened as directed on box
Filling
1/2 cup whipping cream
1 package (8 oz) cream cheese, softened
3/4 cup powdered sugar
1 to 2 tablespoons orange juice
Topping
1 cup canned whole berry cranberry sauce
1/2 cup raspberry preserves
1/2 teaspoon grated orange peel
1/3 cup finely chopped pecans
Method:
Heat oven to 450 degrees F. Make pie crust as directed on box for One-Crust Baked Shell using 9-inch glass pie pan. Bake 9 to 11 minutes or until light golden brown. Cool completely, about 25 minutes.
In small bowl, beat whipping cream with electric mixer on high speed until stiff peaks form. In medium bowl, beat cream cheese and powdered sugar on medium speed until light and fluffy; gradually fold in whipped cream. Gently stir in 1 tablespoon orange juice. If necessary, stir in remaining orange juice, 1 teaspoon at a time, until desired spreading consistency (mixture should be somewhat stiff). Spread filling in cooled baked shell. Refrigerate while preparing topping.
In 2-quart saucepan, mix cranberry sauce, preserves and orange peel. Cook over medium heat, stirring frequently, just until preserves melt. Cool completely, about 30 minutes.
Carefully spread topping over filling. Sprinkle pecans in 2-inch-wide strip around outside edge of pie. Refrigerate until firm, 3 to 4 hours. Store in refrigerator.