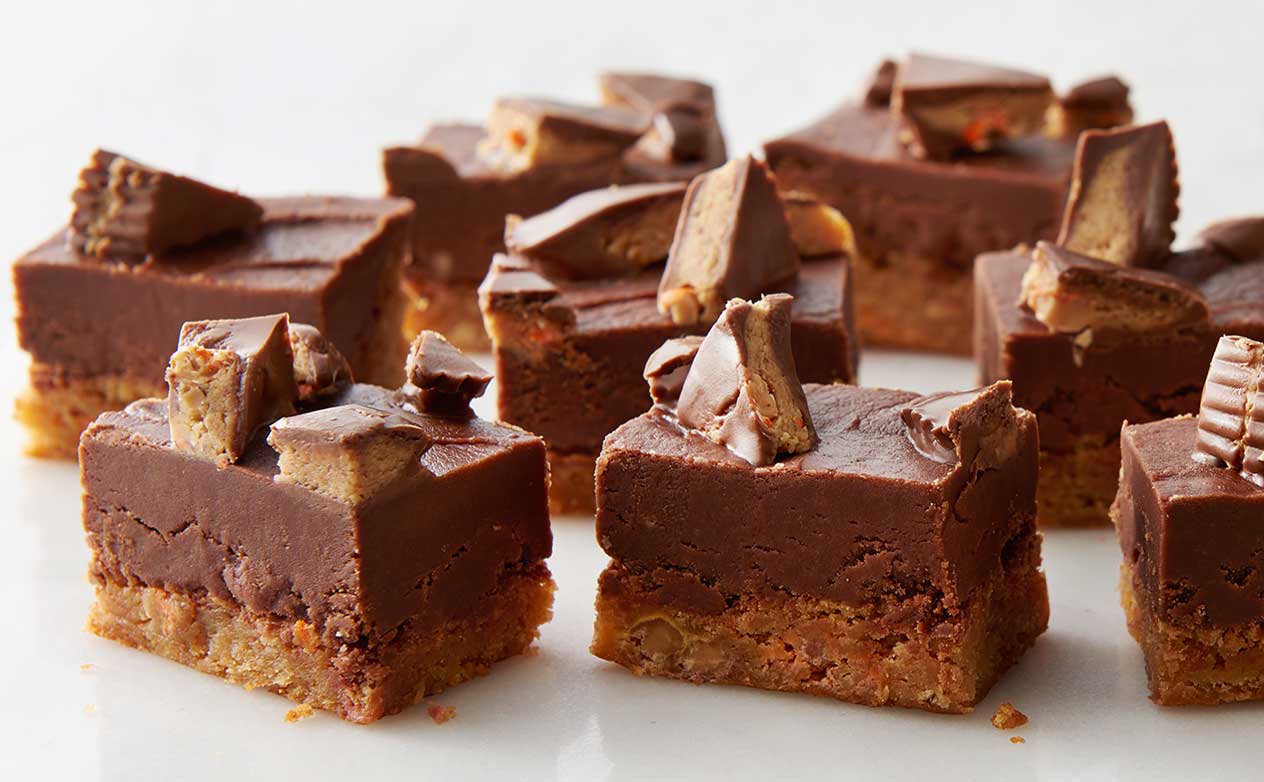 Cookies, fudge and Reese's™ Pieces candy, all in one dessert? You're not dreaming: every bite of this sweet recipe really IS bliss. With its Pillsbury™ Big Deluxe™ Reese's™ mini pieces refrigerated peanut butter cookies base and quick microwave fudge filling, the hardest part about making this recipe will be waiting for the fudge to chill in the refrigerator—the rest couldn't be easier!
24 bars
2 Hours & 5 Minutes
Print
Ingredients:
1 package (16 oz) Pillsbury™ Big Deluxe™ Reese's™ mini pieces refrigerated peanut butter cookies (12 cookies)
1/2 cup butter, cut into 8 slices
1/3 cup packed brown sugar
1/3 cup plus 1 tablespoon unsweetened baking cocoa
1/4 cup milk
3 1/4 cups powdered sugar
1 teaspoon vanilla
2 packages (1.5 oz each) Reese's™ Stuffed with Pieces peanut butter cups, each cut into 8 wedges
Method:
Heat oven to 350°F.
Place cookie dough rounds in bottom of ungreased 8-inch square pan. Bake 22 to 24 minutes or until edges are deep golden brown. Cool 10 minutes.
To make fudge layer, place butter in medium microwavable bowl. Microwave uncovered on High 45 to 60 seconds or until melted. Add brown sugar, cocoa and milk; stir with whisk until well blended. Microwave 1 1/2 to 2 1/2 minutes or until mixture comes to a boil, stirring every 30 seconds, until smooth. Add powdered sugar and vanilla; mix well.
Pour fudge mixture over baked crust; spread evenly. Sprinkle with candy wedge pieces. Cool 10 minutes.
Cover and refrigerate 1 to 1 1/2 hours or until set. To serve, cut into 6 rows by 4 rows. Store covered in refrigerator.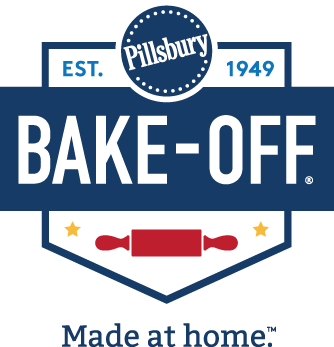 Joanna Crumley
Hubbard, OR
Bake-Off® Contest 49, 2019
Bake-Off is a registered trademark of The Pillsbury Company ©2019
Trademarks referred to herein are the properties of their respective owners.