Say hello to our new favorite way to make Pillsbury™ Cinnabon™ Orange Rolls—with jeweled-toned cranberries, sweet pineapple, ginger and walnuts for crunch. Just try not to love them!
8 Rolls
55 Minutes
Print
Ingredients:
1 cup fresh cranberries
1/2 cup crushed pineapple, undrained (from 8-oz can)
1/2 cup strong ginger beer or ginger ale
2 tablespoons frozen orange juice concentrate
1/4 teaspoon ground ginger
1/3 cup coarsely chopped walnuts
1 can (13.9 oz) Pillsbury™ Cinnabon™ refrigerated orange rolls with orange icing
Method:
Heat oven to 400°F. Line large cookie sheet with cooking parchment paper.
In 2-quart saucepan, cook cranberries, pineapple, ginger beer, orange juice concentrate and ginger over medium-high heat 10 to 14 minutes, stirring frequently, until liquid is absorbed and mixture is very thick. Remove from heat; cool 20 minutes.
Meanwhile, in 10-inch skillet, toast walnuts over medium heat 4 to 6 minutes, stirring frequently, until golden brown. Remove from heat.
Open can of dough; do not separate rolls. Set icing aside.
Carefully unroll dough onto cutting board, being careful not to separate. Spread cooled cranberry mixture evenly on dough; sprinkle with walnuts. Carefully reroll dough. With serrated knife, cut each roll at perforations, wiping blade of knife after each for clean cuts. Place rolls about 2 inches apart on cookie sheet, reshaping rolls if necessary.
Bake 9 to 13 minutes or until golden brown. Spread icing evenly over warm rolls.
Chef's Notes:
For best results, work with cold dough directly from refrigerator.
To make rolls easier to cut, refrigerate filled dough about 20 minutes before cutting into individual rolls.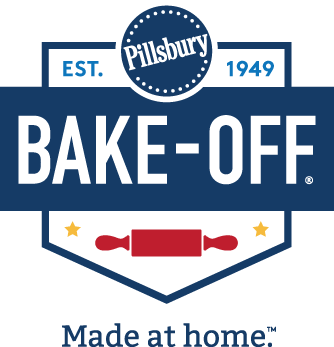 Amy Nelson
Zionville, North Carolina
Bake-Off is a registered trademark of General Mills ©2018
https://www.pillsbury.com/bake-off-contest