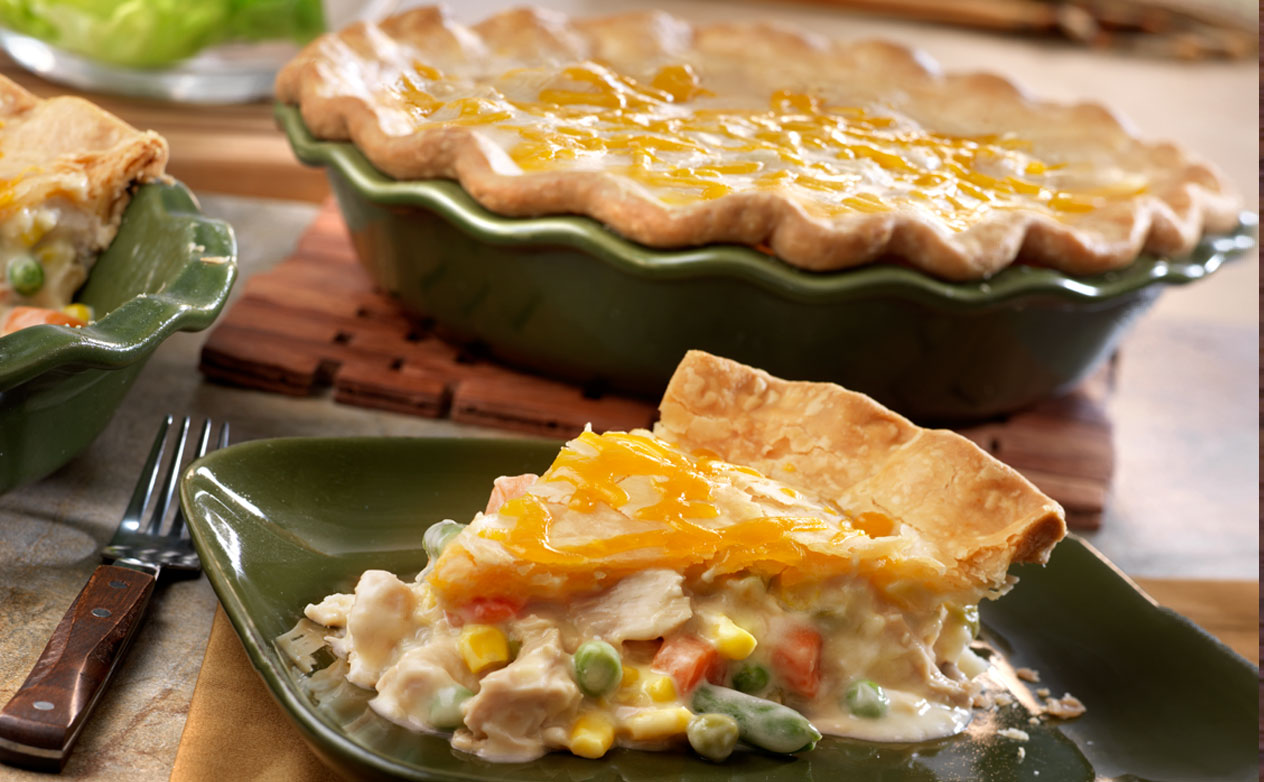 Using convenience products like canned soup, cooked chicken, frozen veggies and refrigerated pie crusts make this comfort food classic a cinch to prepare. It's chock full of flavor and ready in just 50 minutes.
4 Servings
35 Minutes
Print
Ingredients:
1 package (about 14 ounces) refrigerated pie crust (2 crusts), at room temperature
1 can (10 3/4 ounces) Campbell's® Condensed Cream of Chicken Soup (Regular or 98% Fat Free)
1/2 cup milk
2 cups diced cooked chicken
1 package (12 ounces) frozen mixed vegetables, thawed (about 2 2/3 cups)
1 cup shredded Cheddar cheese (about 4 ounces)
Method:
Heat the oven to 400 degrees F. Line the bottom of a 9-inch pie plate with 1 pie crust. Trim any excess.
Stir the soup, milk, chicken and vegetables in a medium bowl. Spoon the chicken mixture into the pie plate. Sprinkle with 3/4 cup cheese. Place the remaining pie crust over the filling. Trim any excess. Crimp the edges of the top and bottom crusts together. Using a sharp knife, cut several slits in the top crust.
Bake for 35 minutes or until the crust is golden brown. Sprinkle the crust with the remaining cheese.
Chef's Notes:
Make-Ahead: Bake 2 pot pies, eat one now and freeze one for later!