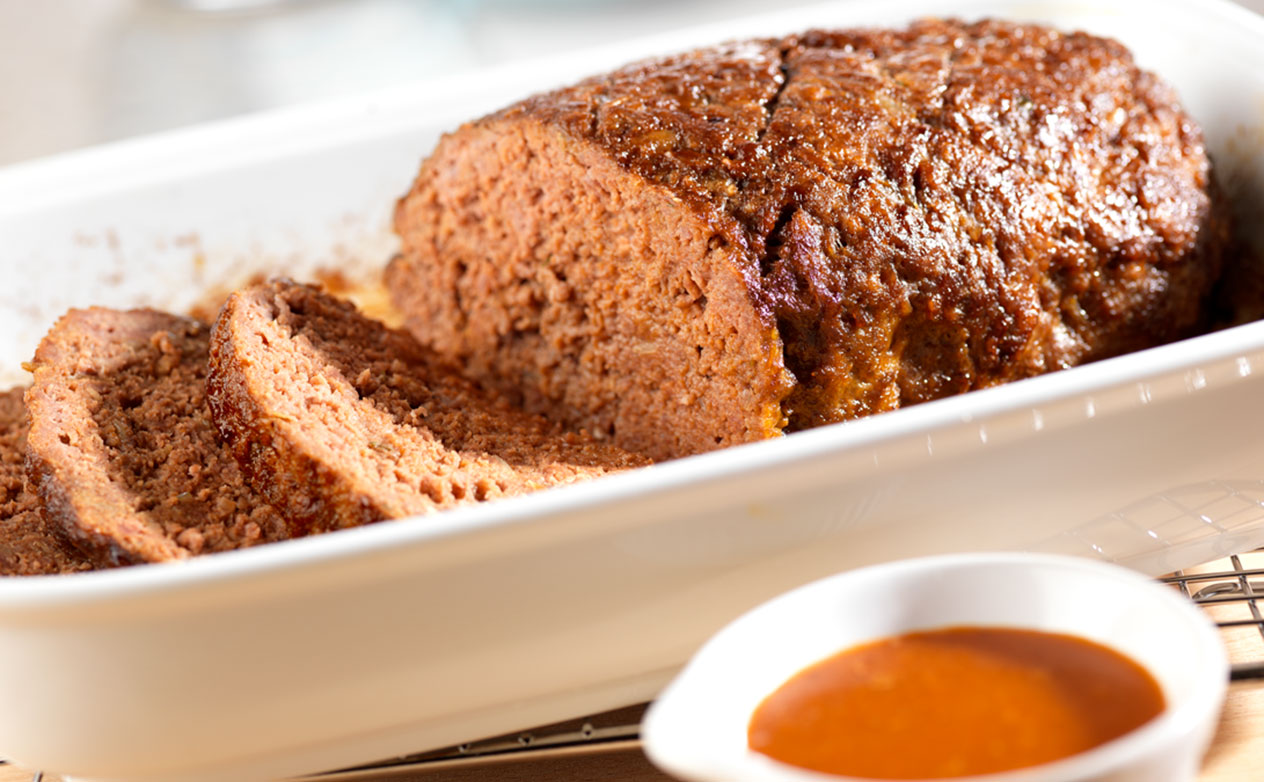 This moist and delicious meatloaf gets exceptional flavor from dry onion soup and a can of tomato soup. It's easy and tasty!
8 Servings
1 Hour & 30 Minutes
Print
Ingredients:
2 pounds ground beef
1 can (10 3/4 ounces) Campbell's® Condensed Tomato Soup(Regular or Healthy Request®)
1 envelope (about 1 ounce) dry onion soup and recipe mix
1/2 cup plain dry bread crumbs
1 egg, beaten
1/4 cup water
Method:
Thoroughly mix the beef, 1/2 cup tomato soup, onion soup mix, bread crumbs and egg in a large bowl. Place the mixture into a 13 x 9 x 2-inch baking pan and firmly shape into an 8 x 4-inch loaf.
Bake at 350 degrees F. for 1 hour 15 minutes or until the meatloaf is cooked through. Let the meatloaf stand for 10 minutes before slicing.
Heat 2 tablespoons pan drippings, remaining tomato soup and water in a 1-quart saucepan over medium heat until the mixture is hot and bubbling, stirring occasionally. Serve the soup mixture with the meatloaf.
Chef's Notes:
Easy Substitution: You can substitute Campbell's Condensed Cream of Mushroom Soup (Regular or 98% Fat Free) for the Tomato Soup. Serving Suggestion: Serve with a steamed vegetable blend. For dessert serve brownies.