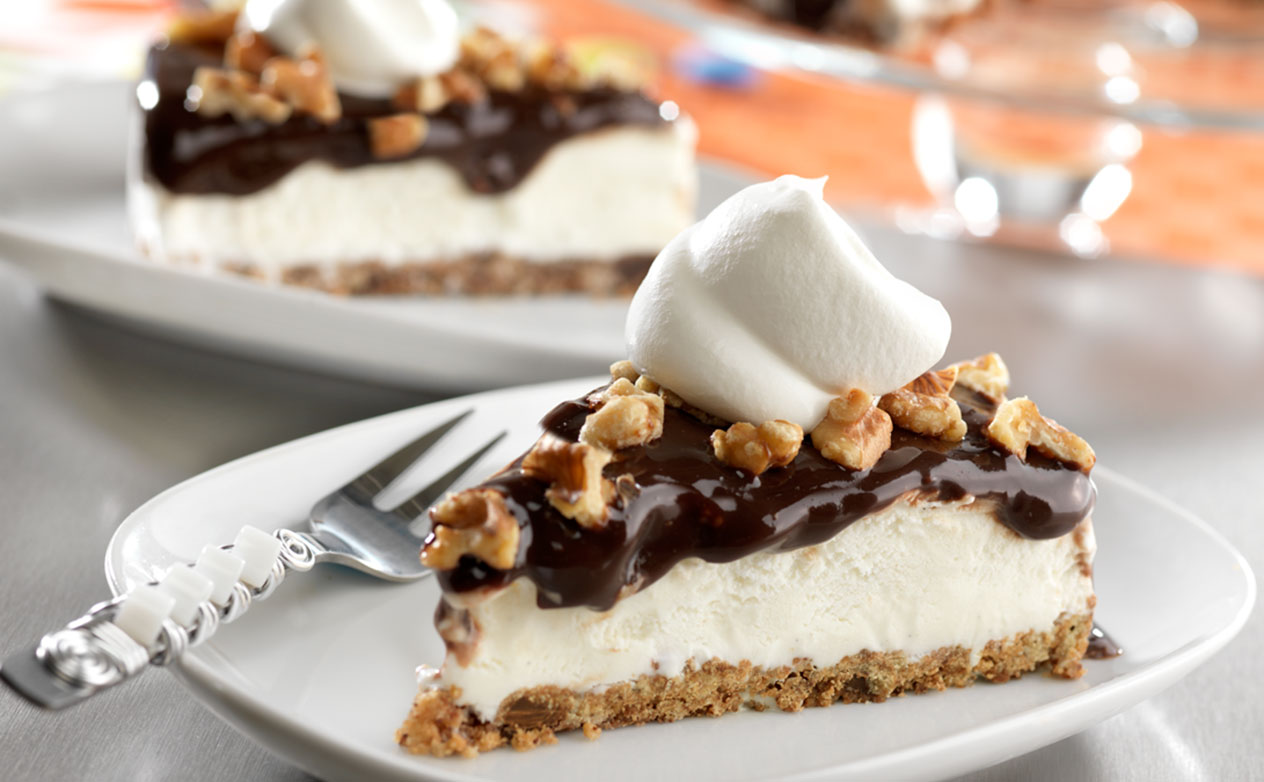 This dessert is sure to please...it's a chocolate chunk cookie crust filled with vanilla ice cream, hot fudge and toasted nuts. Yum!
10 Servings
10 Minutes
Print
Ingredients:
1 package Pepperidge Farm® Nantucket" Crispy Dark Chocolate Chunk Cookies, any crispy variety
1/4 cup butter, melted (1/2 stick)
1 quart vanilla ice cream, softened
1 jar (about 11.75 ounces) hot fudge topping
1/2 cup chopped pecans or walnuts, toasted
Whipped cream or non-dairy whipped topping (optional)
Method:
Heat the oven to 325 degrees F. Lightly grease a 9-inch springform pan. Place the cookies in a resealable plastic bag. Close the bag and crush the cookies with a rolling pin until crumbs form. Stir the cookie crumbs and the butter in a medium bowl. Press the mixture into the prepared pan.
Bake the cookie crust for 10 minutes. Let the cookie crust cool in the pan on a wire rack for 15 minutes.
Spread the ice cream evenly onto the cookie crust. Freeze for 1 hour
Spread the fudge topping evenly on top of the ice cream. Top with the pecans. Cover and freeze for 3 hours or overnight. To serve, cut into 10 wedges. Top with whipped cream, if desired.
Chef's Notes:
Helper:To toast the nuts:Spread the pecans or walnuts in a single layer on a shallow baking pan. Bake at 350 degrees F. for 8 minutes or until they're light golden brown, stirring occasionally.