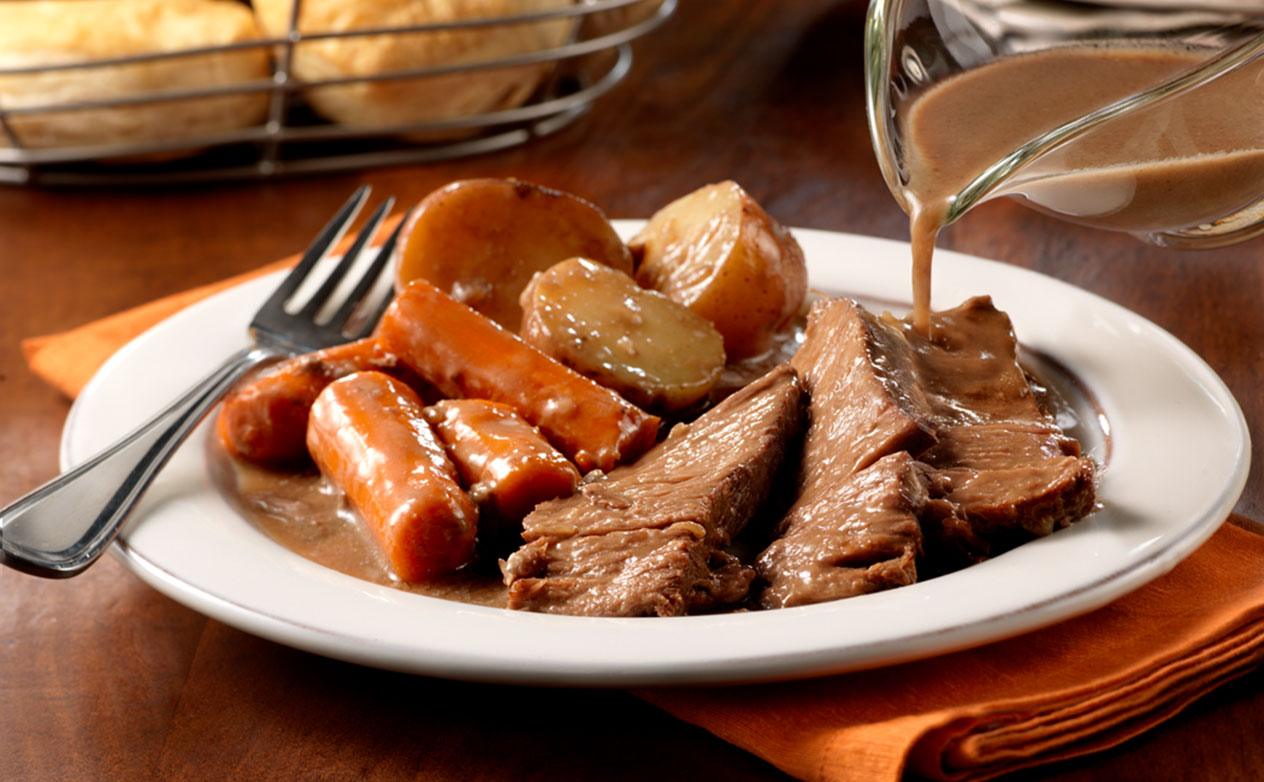 Slow cooking this tender pot roast with some flavorful vegetables and a few on-hand ingredients yields mouthwatering results. Put it together in the morning, and when it's time for dinner, it's done!
6 Servings
6 Hours
Print
Ingredients:
1 can (10 3/4 ounces) Campbell's® Condensed Cream of Mushroom Soup (Regular or 98% Fat Free)
1 envelope (about 1 ounce) dry onion soup and recipe mix
6 (3-inch diameter) red potatoes, cut in half
3 cups baby-cut carrots
1 boneless beef chuck pot roast (3 to 3 1/2 pounds)
Method:
Stir the mushroom soup, soup mix, potatoes and carrots in a 4 1/2-quart slow cooker. Add the beef and turn to coat.
Cover and cook on LOW for 6 to 7 hours or until the beef is fork-tender.
Chef's Notes:
Serving Suggestion:Serve with buttermilk biscuits and steamed broccoli spears. For dessert serve turtle or blonde brownies. Cooking Basics:True "baby" carrots are a seasonal vegetable available in spring and early summer and are sold in bunches with the green tops left on. They can usually be found in upscale grocery stores or farmers' markets. "Baby-cut" carrots are mature carrots that have been peeled and cut into small carrot-shaped pieces. They are widely available year round in the produce section of most grocery stores.
Time-Saving: This recipe may also be cooked on HIGH for 4 to 5 hours.