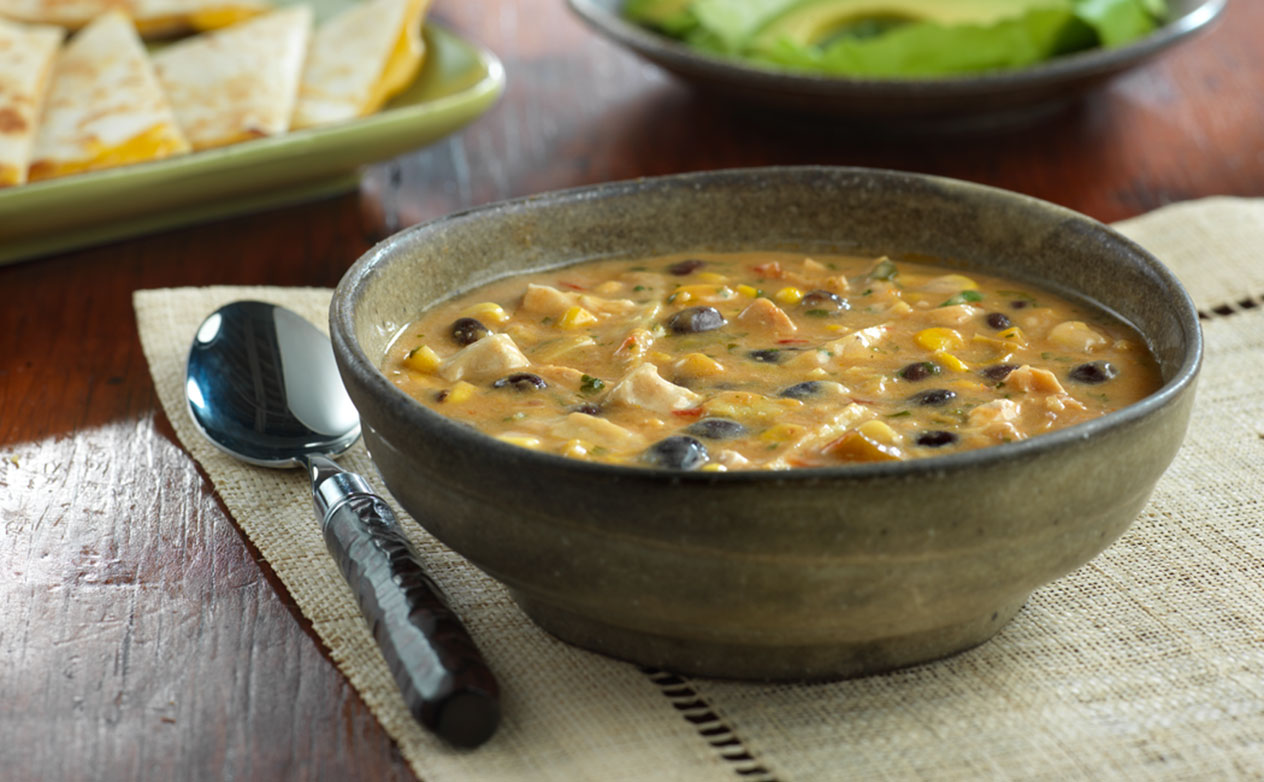 This ultra-flavorful soup is worth the wait...the slow cooker makes it easy, and the savory combination of chicken, beans, corn and picante sauce makes it absolutely delicious!
6 Servings
4 Hours & 15 Minutes
Print
Ingredients:
1 cup Pace® Picante Sauce
2 cans (10 3/4 ounces each) Campbell's® Condensed Cream of Chicken Soup
1 pound skinless, boneless chicken breasts, cut into 1/2-inch pieces
2 cups frozen whole kernel corn
1 can (about 15 ounces) black beans, rinsed and drained
1 soup can water
1 teaspoon ground cumin
4 corn tortillas (6-inch), cut into strips
1 cup shredded Cheddar cheese (about 4 ounces)
1/3 cup chopped fresh cilantro leaves
Method:
Stir the picante sauce, soup, chicken, corn, beans, water and cumin in a 4-quart slow cooker.
Cover and cook on LOW for 4 to 5 hours or until the chicken is cooked through.
Stir the tortillas, cheese and cilantro into the cooker. Cover and cook for 15 minutes. Serve with additional cheese, if desired.
Chef's Notes:
Time-Saving:Or you may cook this recipe on HIGH for 2 to 2 1/2 hours.
Time-Saving: Or you may cook this recipe on HIGH for 2 to 2 1/2 hours.