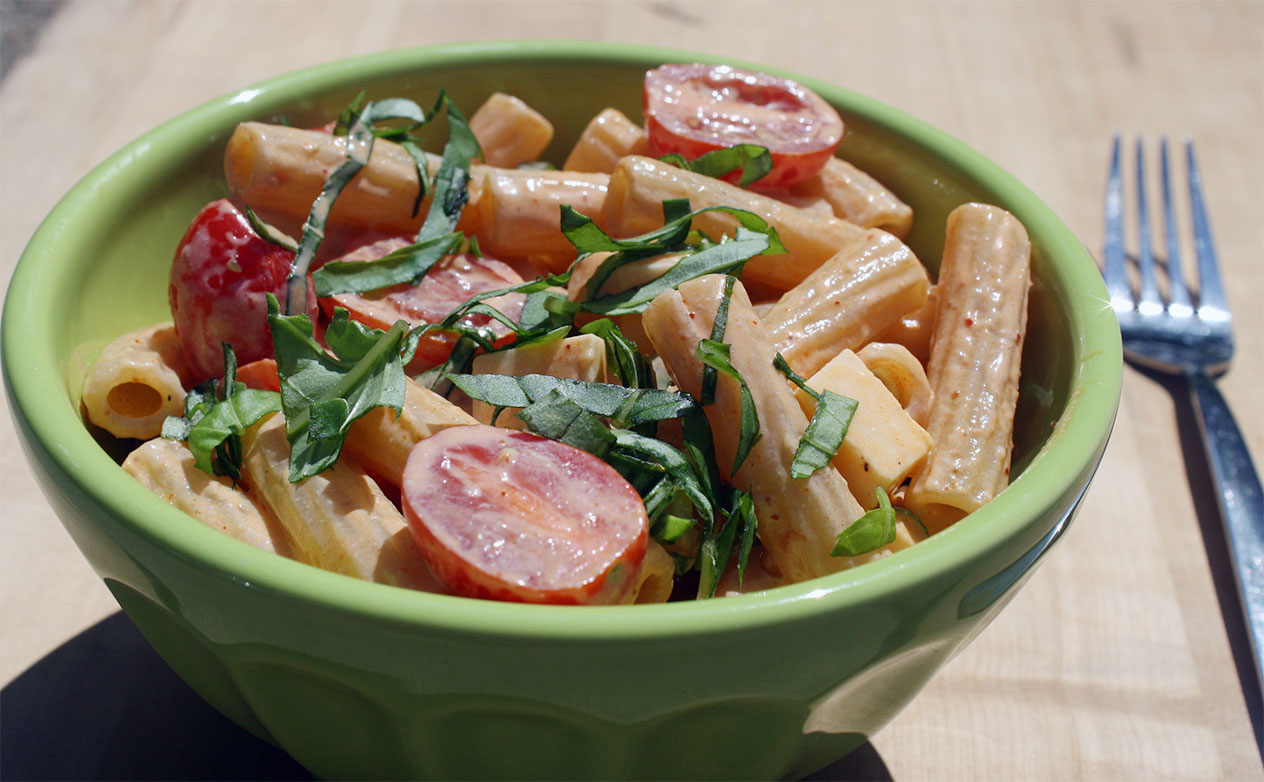 8 Servings
15 Minutes
Print
Ingredients:
1 pound penne pasta (or pasta of your choice)
1/2 cup mayonnaise
1/4 cup milk (2% or whole)
4 tablespoons white vinegar
1 1/2 teaspoons adobo sauce
1/2 teaspoon salt
1/2 pound smoked Gouda cheese, cut into 1 inch cubes
10 ounces grape tomatoes, halved
24 basil leaves
Method:
Cook pasta according to package directions. Drain and then set aside.
While pasta is cooking, make your dressing. Mix the mayonnaise, milk, vinegar, adobo sauce and salt together in a small bowl.
In a large bowl, combine the pasta, dressing, smoked Gouda and tomatoes. Add additional salt, vinegar and black pepper to taste.
Chiffonade the basil leaves and add to the pasta salad.
Refrigerate for two to three hours before serving.
Chef's Notes:
This pasta salad is perfect for a summer barbecue with ripe grape tomatoes and fresh basil. It gets its spicy flavor from adobo sauce, which is what chipotle peppers are packed in. The sauce has a fantastic, smoky flavor. Look for canned chipotle peppers in the Mexican aisle of most grocery stores.
Freeze the extra chipotle peppers and adobo sauce to use later.
Divide the sauce and peppers into an ice cube tray lined with plastic wrap.
Freeze until solid, then transfer to a zip-top freezer storage bag.