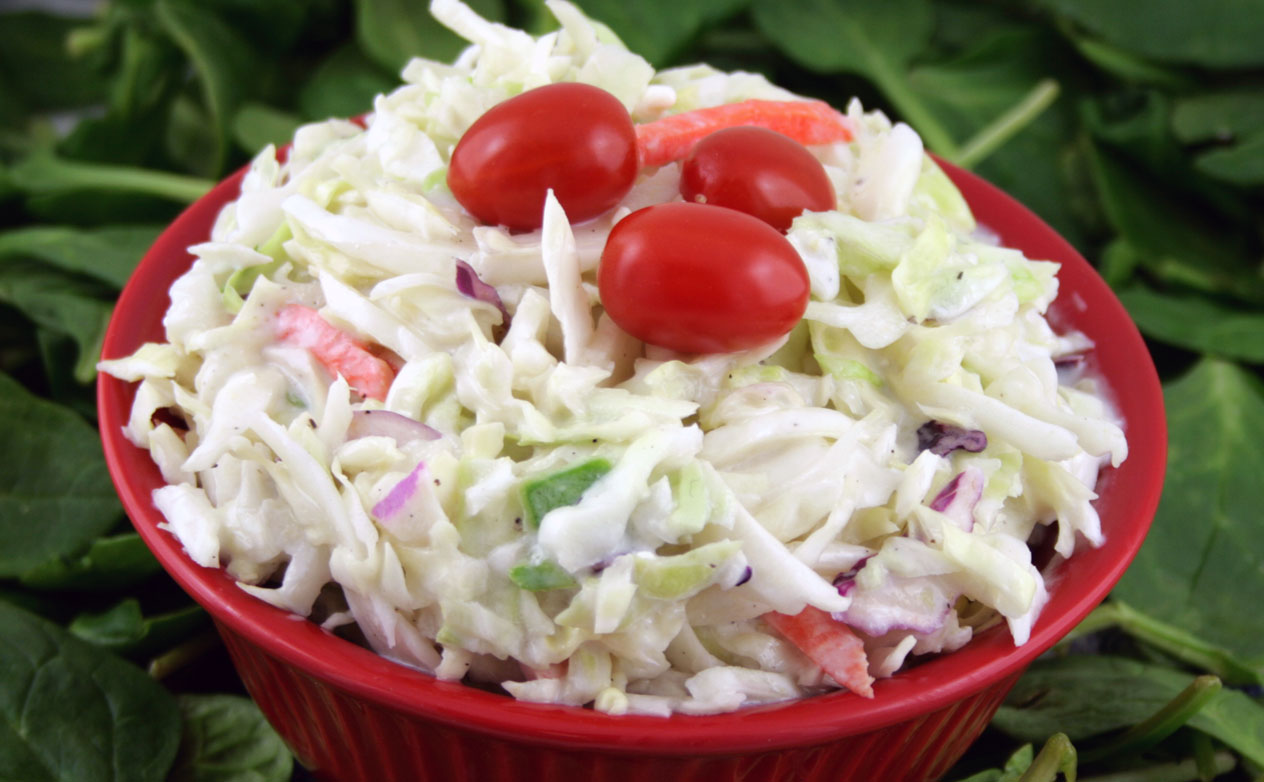 4 Servings
Print
Ingredients:
1 package chopped cabbage (or 1/2 fresh cabbage, chopped)
1/4 cup light sour cream
1/4 cup light mayonnaise
1/3 cup blue cheese crumbles
1 tablespoon apple cider vinegar
1 tablespoon sugar
Salt & pepper to taste
Method:
Combine sour cream, mayonnaise, blue cheese crumbles, vinegar, sugar, salt and pepper in a blender. Briefly blend all ingredients until mixed well, for approximately 1 minute.
In a large bowl combine the cabbage and the blended mixture.
Cover and chill for at least 1 hour.
Chef's Notes:
This recipe is so simple to make. It is also delicious if prepared the night before.