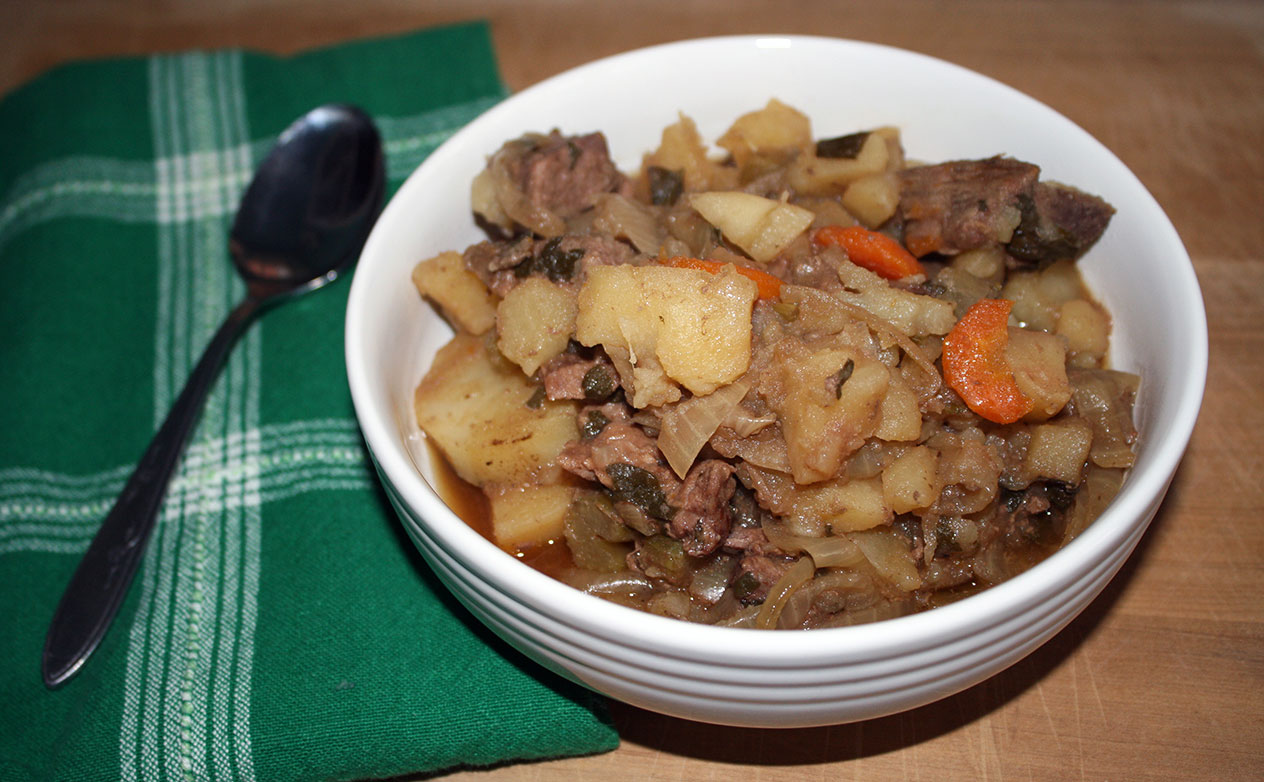 4 Servings
Print
Ingredients:
1 pound cubed lamb meat
1 large white onion, halved and sliced
2 large baking potatoes, peeled and sliced
2 carrots, peeled and sliced
2 celery stalks, chopped
2 tablespoons fresh parsley
2 cups beef stock
Salt and pepper to taste
Method:
Preheat the oven to 325 degrees.
Place the lamb meat, onion, potatoes, carrots and celery in Dutch oven.
Add parsley, salt and pepper. Pour in the beef stock and cover tightly.
Bake for 2 hours in the preheated oven, until vegetables and meat are very tender.
Provided By: Megan R.