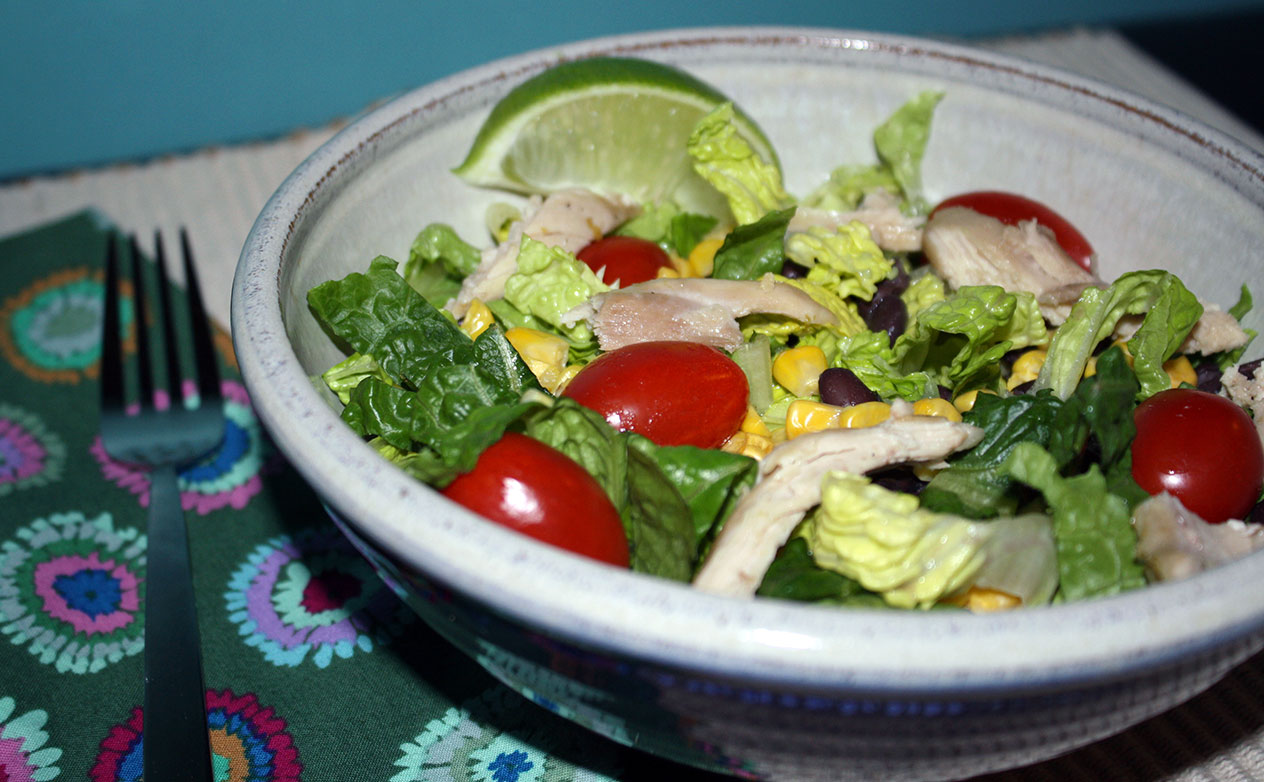 4 Servings
30 Minutes
Print
Ingredients:
1 to 1.5 pounds boneless, skinless chicken thighs
1/2 cup tequila
1/3 cup olive oil
1/2 cup lime juice
1/2 teaspoon salt
1/2 teaspoon pepper
zest of 2 limes
2 romaine hearts, chopped
1 cup grape tomatoes, halved
1 cup of black beans
1 cup of sweet corn
1 cup red onion, chopped
1/2 cup of guacamole
1/4 cup freshly torn cilantro
Method:
Whisk together tequila, olive oil, lime juice, salt, pepper and lime zest in a bowl.
Add chicken thighs to a plastic bag and pour marinade ingredients over the top.
Marinate (in the fridge!) for 2-24 hours, flipping chicken a few times.
When you're ready to make the salad, preheat the oven to 375 degrees F.
Remove chicken from the fridge and heat a large oven-safe skillet over medium-high heat.
Add a drizzle of olive oil or nonstick spray and add chicken, searing both sides until golden brown, about 2 minutes per side.
Place the skillet in the oven and bake for 15 minutes, or until chicken is cooked through.
Remove and shred chicken with two forks.
To create the salad, layer all of the ingredients on top of the chopped romaine in bowls.
Additional toppings also include jalapenos, black olives, salsa, and sour cream.
Provided By: Megan R.