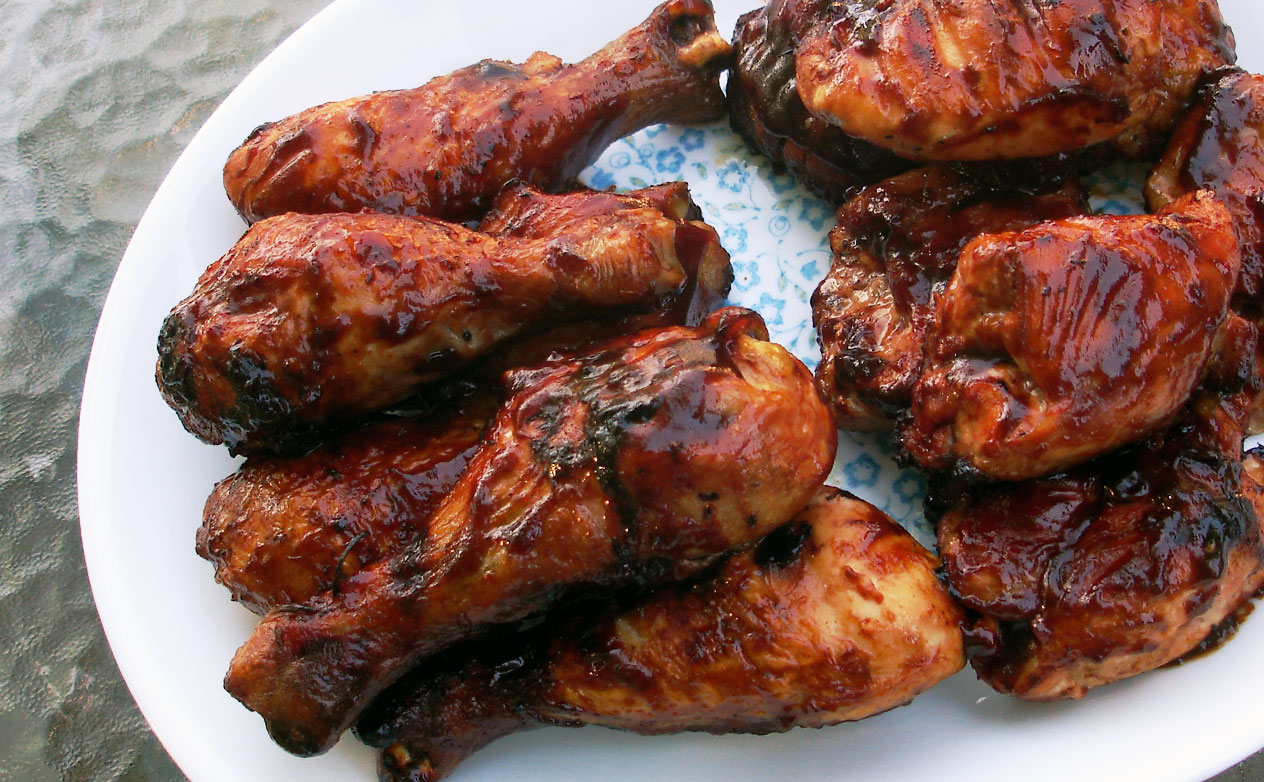 This BBQ chicken recipe is a simple classic that will be the star of your next summer gathering.
Print
Ingredients:
1 pound chicken drumsticks
1 pound chicken thighs
2-3 cups Italian dressing
2-3 Cups BBQ sauce (homemade or store bought)
Method:
Marinate the Chicken:
Combine drumsticks and thighs in a bowl and add Italian dressing until chicken is covered. Let sit overnight (ideal) or for 3-4 hours.
Cooking:
Fire up a gas or charcoal grill to medium heat, put chicken on, and cook for 20 minutes (about 10 minutes per side). After 20 minutes, brush on your favorite BBQ sauce. Turn chicken and add more BBQ sauce. Cook for an additional 10-15 minutes. Watch closely, so you don't burn the BBQ sauce.
Provided By: Dana B.