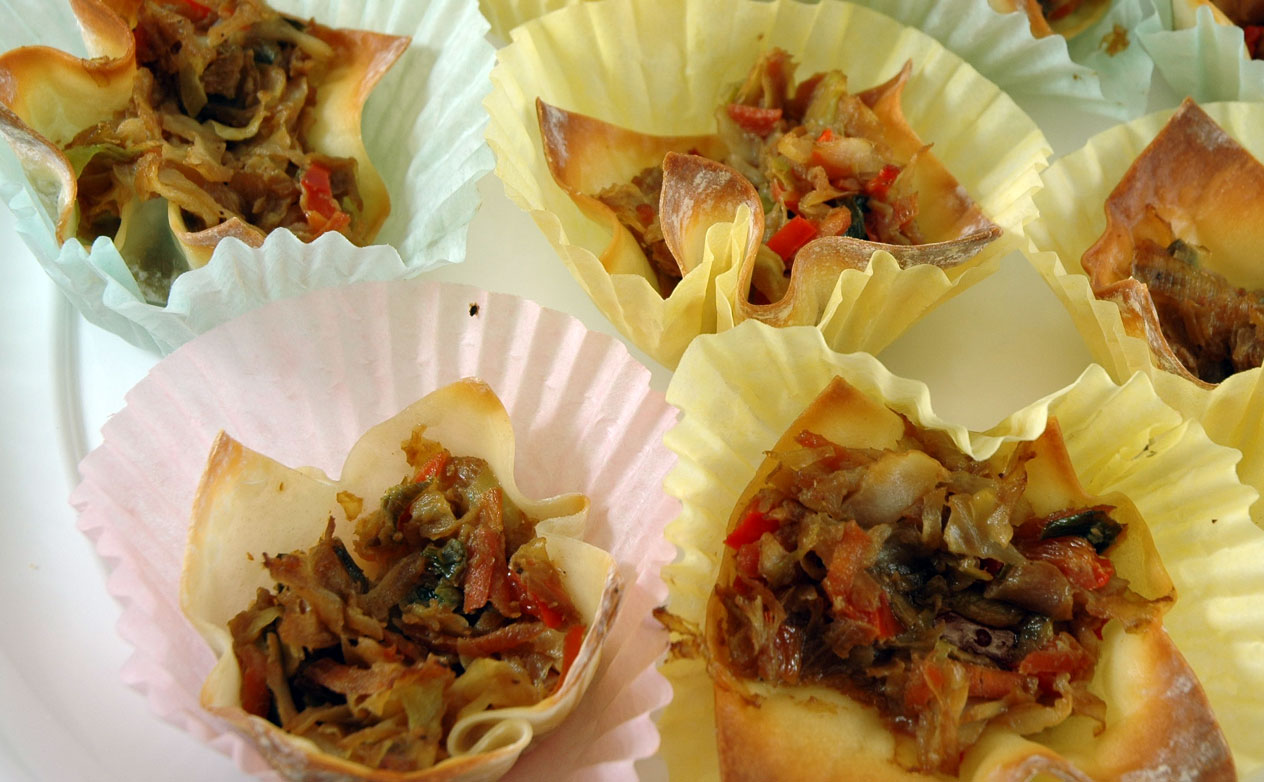 16
Print
Ingredients:
16 won ton wrappers
2 cups coleslaw mix
4 tablespoon olive oil
2 medium scallions
1 small red pepper
1 tablespoon crushed garlic
1 teaspoon grated ginger root
2 tablespoon soy sauce
1 tablespoon sesame oil
Method:
Preheat oven to 350.
Spray muffin tin with no-stick spray.
Place one won ton wrapper in each muffin place.
Bake wontons until light brown.
Saute oil, garlic, & ginger. Add remaining ingredients.
Add mixture to baked wontons. Bake 7-10 more minutes.
Provided By: Teresa H.