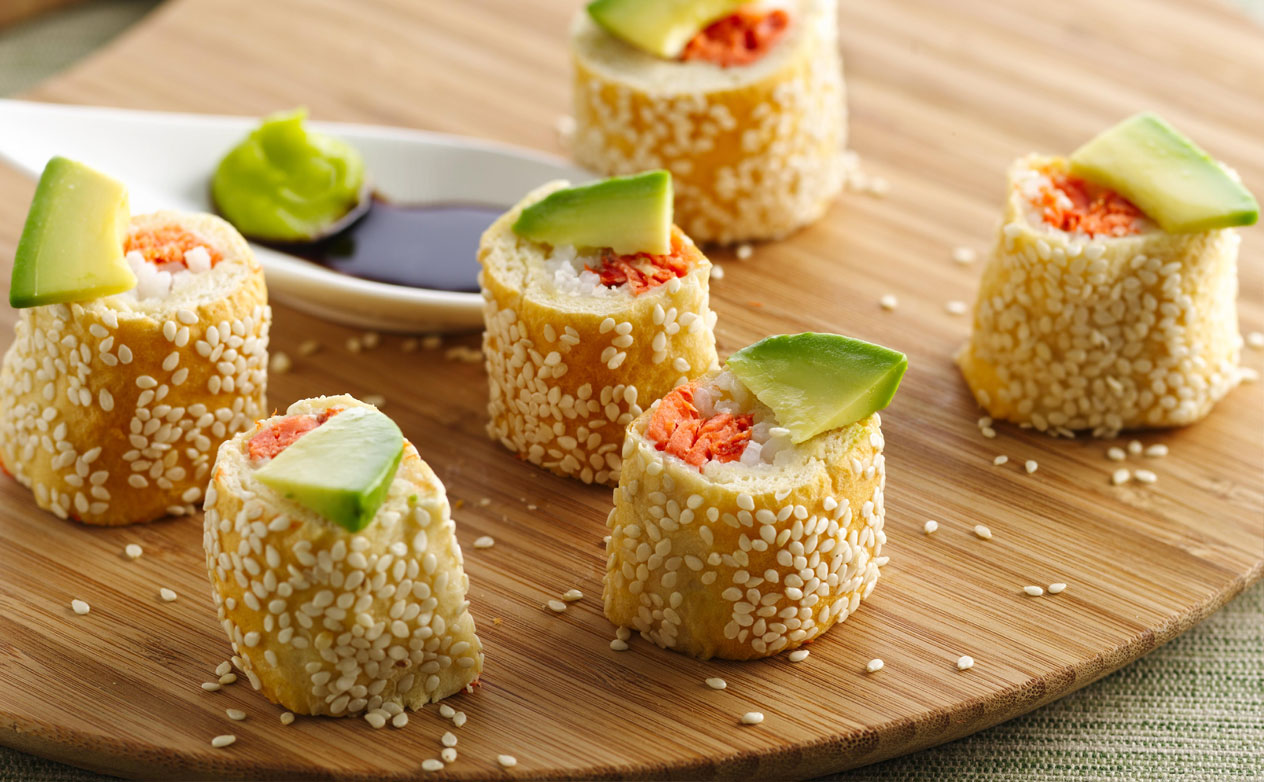 24 Appetizers
12 Minutes
Print
Ingredients:
1 can Pillsbury® Crescent Recipe Creations® refrigerated seamless dough sheet
8 oz salmon fillet (about 5 x 3 x 3/4 inches), skin removed
3/4 cup cooked white rice
3 tablespoons McCormick® Sesame Seed
1/2 medium avocado, pitted, peeled, cut into 8 slices
3/4 teaspoon wasabi paste
3 teaspoons soy sauce
Method:
Heat oven to 375 degrees F. Unroll dough sheet; press into 10 x 14-inch rectangle. Cut dough in half lengthwise.
Cut salmon lengthwise into 6 pieces. To make each roll, spoon half of rice evenly down 1 long edge of each dough piece in a 1-inch strip to within 1/4 inch of edge. Place 3 pieces salmon evenly over rice, overlapping salmon to fit if necessary. Starting at long side topped with salmon, roll up; pinch seam to seal. Sprinkle sesame seed on ungreased cookie sheet; roll and press each log in sesame seed to coat. Place rolls, seam side down, on cookie sheet.
Bake 12 to 17 minutes or until golden brown. Cool 5 minutes. Transfer rolls to cutting board. Using serrated knife, cut each roll into 12 slices. Cut each slice of avocado into thirds; place 1 slice on top of each roll. Serve with wasabi and soy sauce.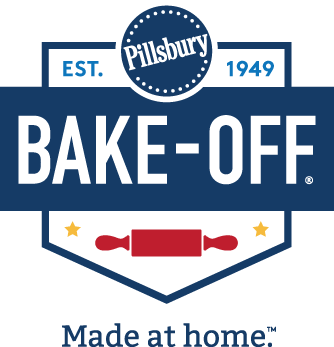 Julie McIntire
Independence, Missouri