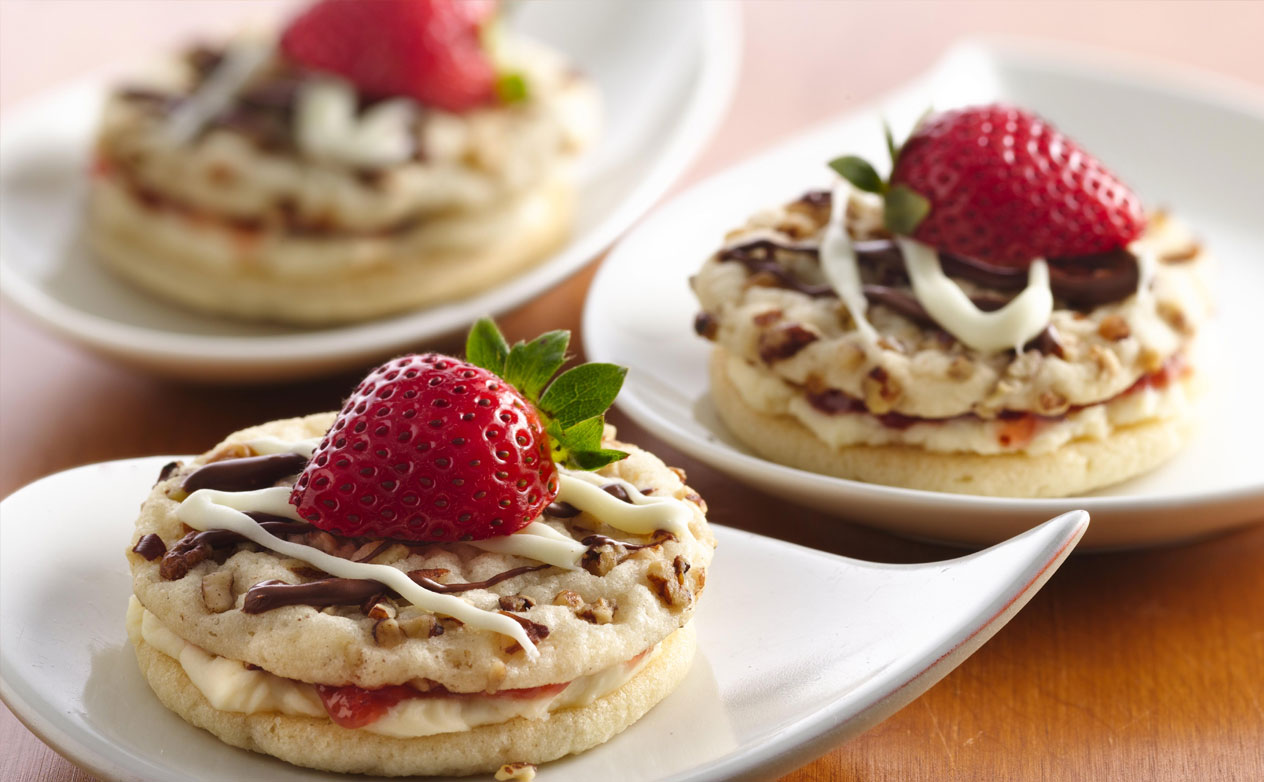 12 Servings
15 Minutes
Print
Ingredients:
1 package Pillsbury® Ready to Bake!" refrigerated sugar cookies
1 package (2 oz) Fisher® Chef's Naturals® Pecan Chips (1/2 cup)
1 container (8 oz.) mascarpone cheese
2 tablespoons powdered sugar
1/2 teaspoon McCormick® Pure Vanilla Extract
1/4 cup Smucker's® Strawberry Preserves
2 tablespoons Hershey's® milk chocolate baking chips
2 tablespoons Hershey's® premier white baking chips
6 small strawberries, cut in half
Method:
Heat oven to 350 degrees F. Shape cookies into balls; roll 12 of the cookies in pecans, pressing into dough. Place all of the cookies 2 inches apart on large ungreased cookie sheets.
Bake 11 to 15 minutes or until golden brown. Cool on cookie sheets 2 minutes; remove from cookie sheets to cooling racks. Cool completely, about 20 minutes.
Meanwhile, in small bowl, stir together mascarpone, powdered sugar and vanilla until blended. Spread 1 heaping tablespoonful mascarpone mixture on bottom of each plain cookie; top each with 1 teaspoon preserves. Top with pecan-coated cookies, bottom side down; press slightly.
In small resealable freezer plastic bag, place milk chocolate chips; seal bag. Microwave on High 20 to 30 seconds or until softened. Gently squeeze bag until chocolate is smooth; cut off tiny corner of bag. Repeat with another bag and white chips.
Squeeze bag to drizzle milk chocolate and white chocolate over top of cookie sandwiches. Top each sandwich with strawberry half. Store in refrigerator.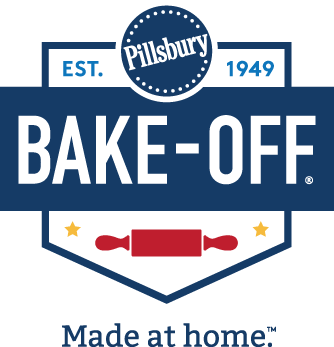 Christena Rooks
Cincinnati, Ohio