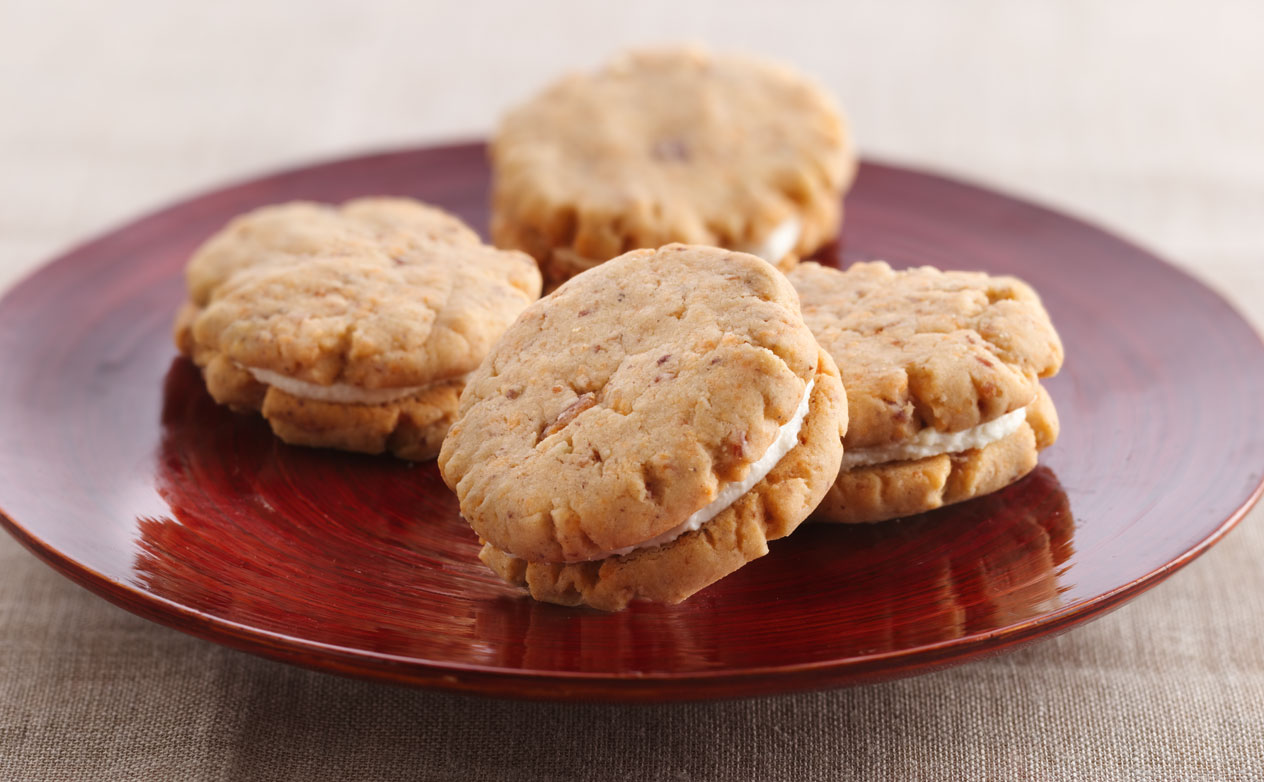 24 Servings
12 Minutes
Print
Ingredients:
1/2 cup ricotta cheese (4 oz), room temperature
4 oz (half of 8-oz package) cream cheese, room temperature
2 tablespoons milk
2 teaspoons grated lemon peel
2 cups Pillsbury BEST® All Purpose Flour
2 teaspoons baking powder
1/2 teaspoon McCormick® Crushed Red Pepper
3/4 cup LAND O LAKES® Unsalted or Salted Butter, cut into pieces
2 cups finely shredded sharp Cheddar cheese (8 oz)
1/2 cup Fisher® Praline Pecans, chopped
8 slices packaged precooked thick-sliced bacon, microwaved according to package directions until crisp, crumbled
2 to 3 tablespoons ice water
Method:
Heat oven to 400 degrees F. Spray large cookie sheets with Crisco® Original No-Stick Cooking Spray or line with cooking parchment paper. To make filling, in medium bowl, beat ricotta cheese and cream cheese with electric mixer on low speed until blended. Add milk; beat on medium speed 3 minutes until light and fluffy. Stir in lemon peel. Cover; refrigerate.
In food processor, add flour, baking powder and red pepper. Cover; process until well blended. Add butter; cover and process until mixture resembles coarse crumbs. Add Cheddar cheese, pecans and bacon. Cover; process with on-and-off pulses until mixture is consistency of fine crumbs. With food processor running, gradually add enough water through feed tube and process just until dough pulls away from side of bowl and forms a ball.
Shape dough into 48 (1 1/4 - inch) balls; place 2 inches apart on cookie sheets. Using fingers, press each ball into 2-inch round.
Bake 8 to 12 minutes or until edges are golden brown. Cool 2 minutes; remove from cookie sheets to cooling racks. Cool completely, about 10 minutes.
Spread or pipe about 1 tablespoon filling on bottom of each of 24 rounds. Top with remaining rounds, bottom sides down. Store covered in refrigerator.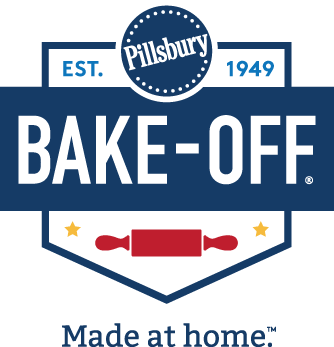 Teresa Smith
Santa Rosa, California