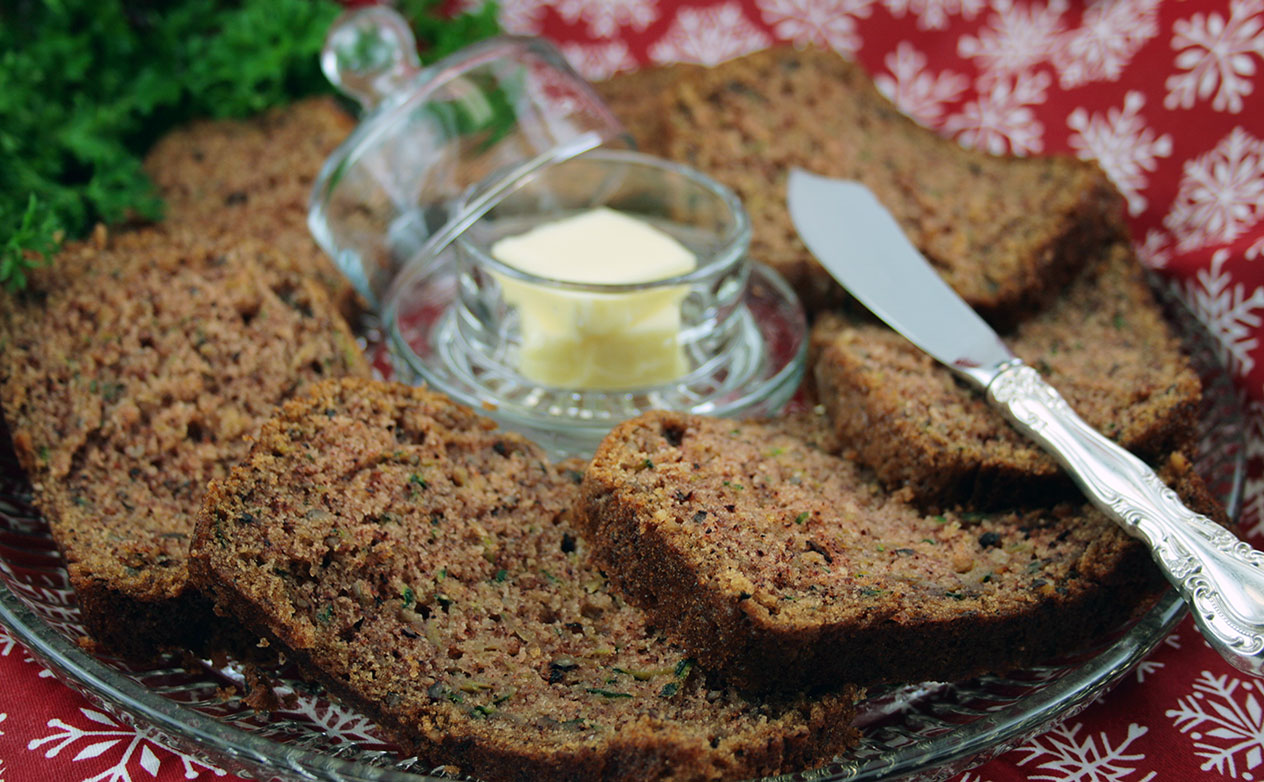 2 Loaves
1 Hour
Print
Ingredients:
3 eggs
3 cups flour
2 cups sugar
1/4 teaspoon baking powder
1 cup vegetable oil
2 teaspoons baking soda
3 teaspoons vanilla
1 teaspoon salt
3 teaspoons cinnamon
1 cup pecans, chopped
2 cups raw zucchini, grated and packed firmly
Method:
Preheat oven to 350 degrees F.
Sift flour, baking powder, soda, salt, and cinnamon together; set aside.
In a large bowl, beat eggs until light and fluffy. Add sugar, oil, vanilla, and mix well.
Add flour mixture and fold in thoroughly.
Stir in grated zucchini.
Add chopped pecans.
Pour into 2 - 5 x 9 well-greased bread loaf pans.
Bake at 350 degrees for 1 hour.
Cool about 30 minutes in loaf pan then turn onto a wire rack to continue cooling.