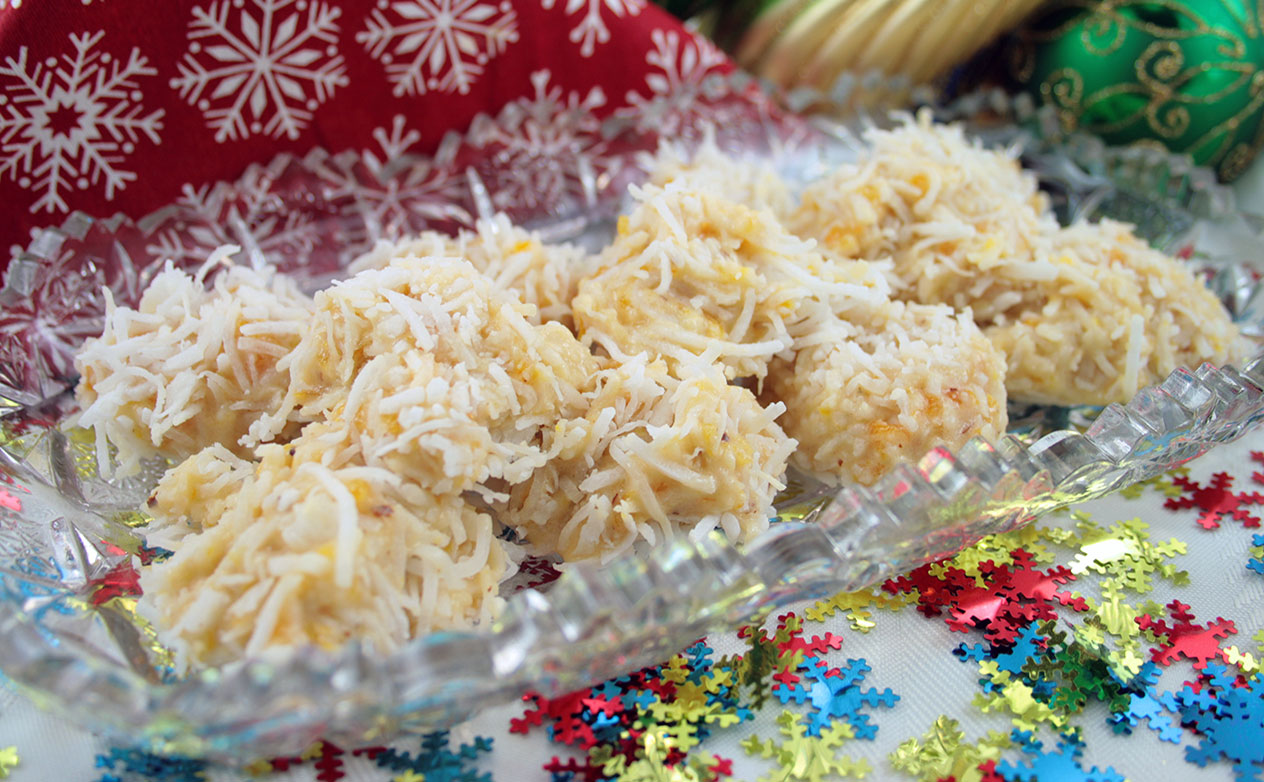 12 Servings
Print
Ingredients:
1/2 pound dried apricots
1/2 cup brown sugar
1/2 cup flaked coconut
1/2 of a14oz can sweetened condensed milk
1 cup flaked coconut (for coating the apricot balls)
Method:
Finely chop the apricots in a food processor.
Place in a bowl and combine with brown sugar.
Stir in coconut and condensed milk.
Form into 1-inch balls and roll in coconut.
Keep refrigerated.