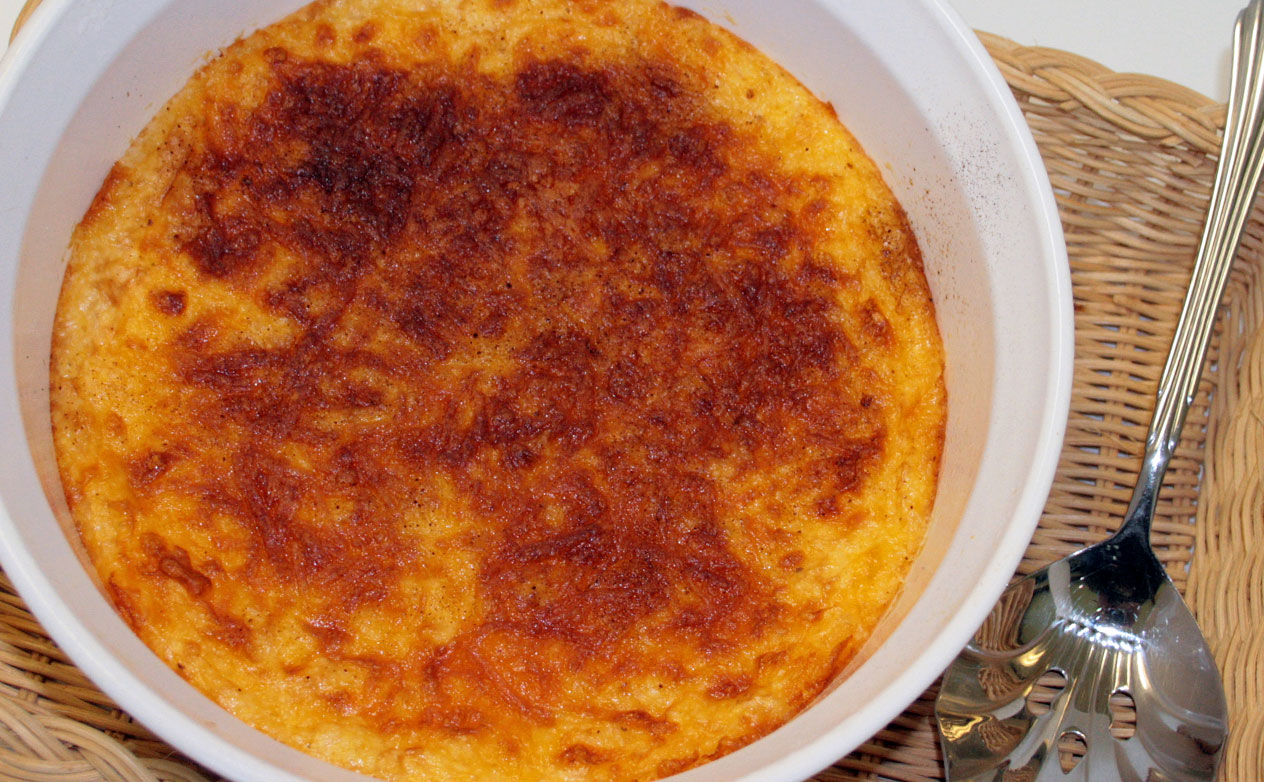 1 Hour
Print
Ingredients:
3 cups hot tap water
3/4 cup quick cooking grits
3/4 teaspoon salt
5 tablespoons butter, sliced
1-1/2 cups sharp cheddar cheese, shredded
2 eggs
Milk
1/4 teaspoon garlic powder
Dash hot sauce
1/2 cup sharp cheddar cheese, shredded
Paprika
Method:
Preheat oven to 350 degrees F.
Cook grits in water and salt for about 5 minutes after reaching a boil or according to directions. Add butter and 1-1/2 cups cheese and stir well until all is melted.
Beat eggs and add enough milk to make 3/4 cup. Add garlic powder and hot sauce. Quickly stir egg mixture into grits. Pour into a well-greased 8-inch square-baking dish.
Sprinkle 1/2 cup of cheese over the top. Sprinkle with paprika.
Bake for 45 to 50 minutes or until knife comes out clean when inserted in center.