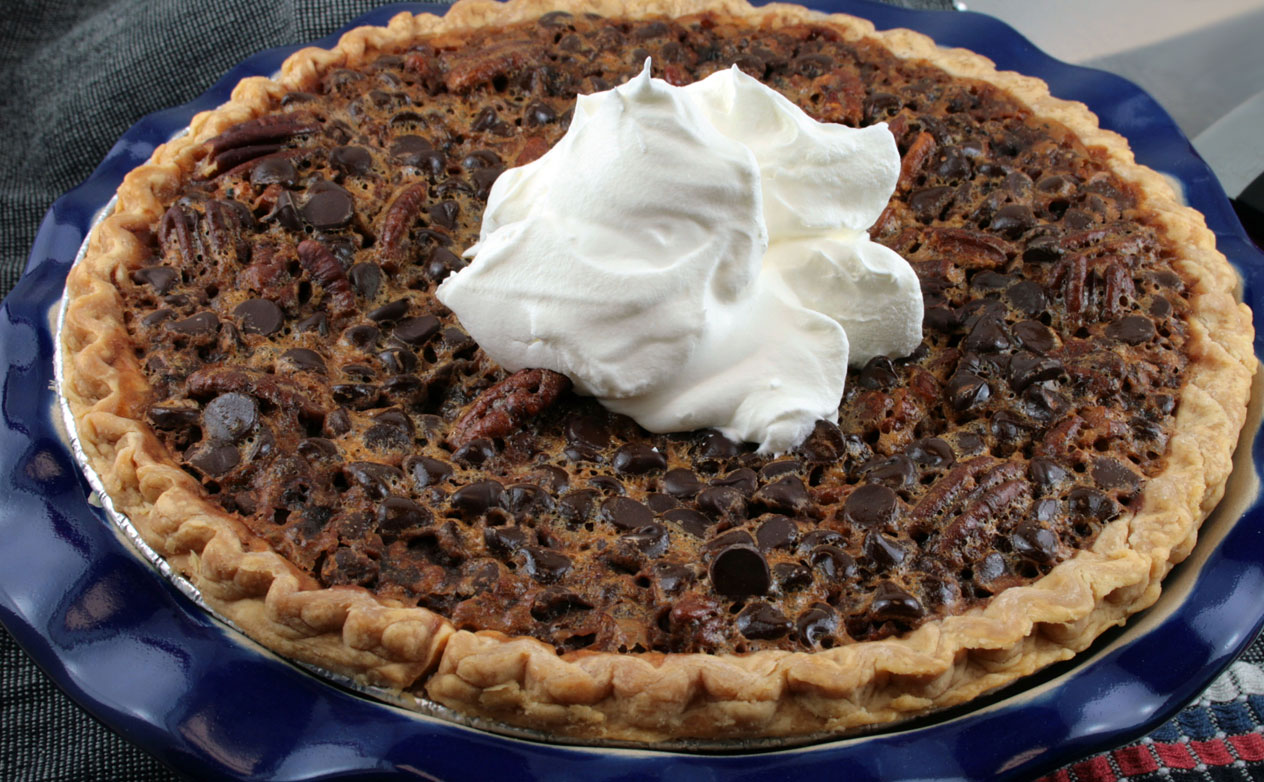 8 Servings
1 Hour
Print
Ingredients:
1-1/2 cup broken pecan pieces
1-cup (8 ounces) milk chocolate chip morsels
1/2 cup granulated sugar
1/2 cup firmly packed brown sugar
1-cup light corn syrup
1/4 cup bourbon or water
4 eggs
2 teaspoons flour
1/2 teaspoon salt
1/4 cup melted unsalted butter
2 teaspoons vanilla extract
1 prepared 9-inch pie shell
Method:
Preheat oven to 325 degrees F.
Sprinkle pecans and chocolate chips into prepared pie shell and set aside.
Combine sugars, corn syrup and bourbon or water in a large saucepan. Cook over medium heat until boiling. Cook 3 additional minutes, stirring constantly. Remove from heat.
Stir together eggs, flour, salt, butter and vanilla with a whisk until well blended.
Stir a spoonful of the hot sugar mixture into the egg mixture until well blended.
Repeat this 3 more times, and then add remaining sugar mixture, stirring constantly.
Pour filling into pie shell and bake for 50-60 minutes.
Serve topped with whipped cream or vanilla ice cream.