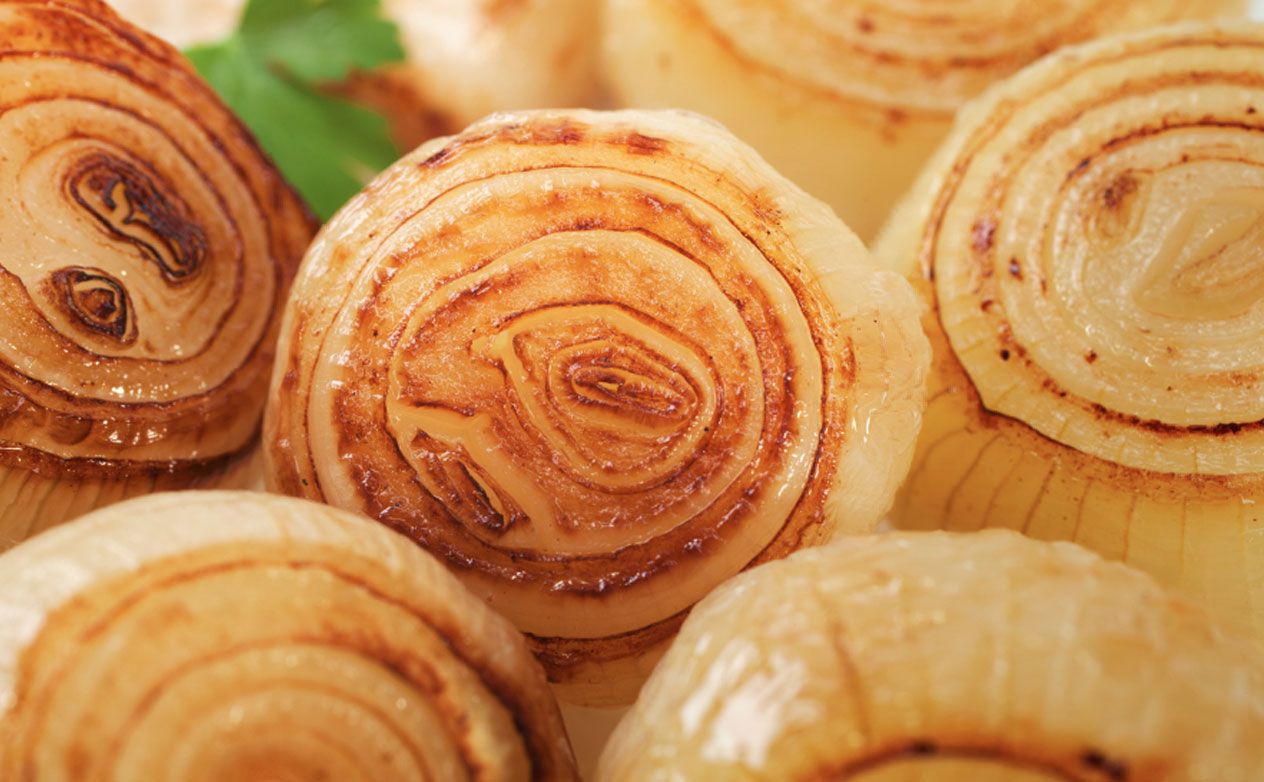 4 Servings
Print
Ingredients:
2 large onions
2 tablespoons prepared steak sauce
2 tablespoons Worcestershire sauce
2 tablespoons butter, melted
Dash of hot pepper sauce
2 teaspoons grated Parmesan cheese
1/2 teaspoon garlic salt
4 teaspoons brown sugar (optional)
Method:
Cut onions in half horizontally.
Place cut side up in a 1-1/2 quart casserole.
Combine steak sauce, Worcestershire, butter and hot pepper sauce.
Drizzle evenly over onions. Sprinkle onions with Parmesan and garlic salt.
Microwave on high power for 9 to 10 minutes until done.
To caramelize, top each onion with 1-teaspoon brown sugar and continue microwaving on high for an extra 30 seconds to 1 minute.