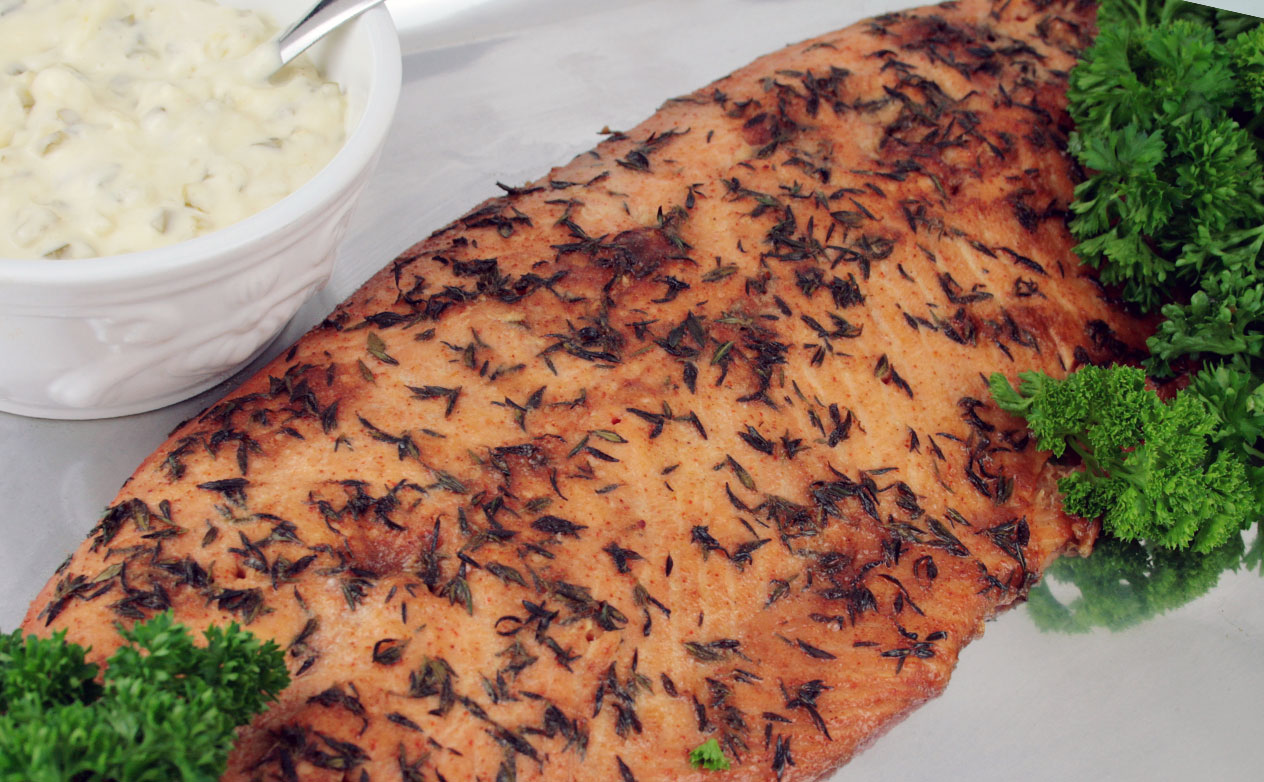 6-8 Servings
Print
Ingredients:
1 2-pound salmon filet with skin
1 cedar plank, soaked in water for 60 minutes (can be purchased most places where cooking utensils are sold)
1/2 cup brown sugar
2-tablespoons canola oil
1-tablespoon dried thyme leaves
1-teaspoon cayenne pepper
Method:
Gas grill:
Preheat to high and then adjust to medium low after 15 minutes.
Charcoal grill:
Allow coals to burn until they are covered with white ash.
Place salmon, skin side down on cedar plank.
Combine brown sugar, oil, thyme and cayenne in a bowl. Spread over salmon.
Place the planked salmon on the grilling grate and cook, covered for about 40 minutes or until the surface begins to turn white.