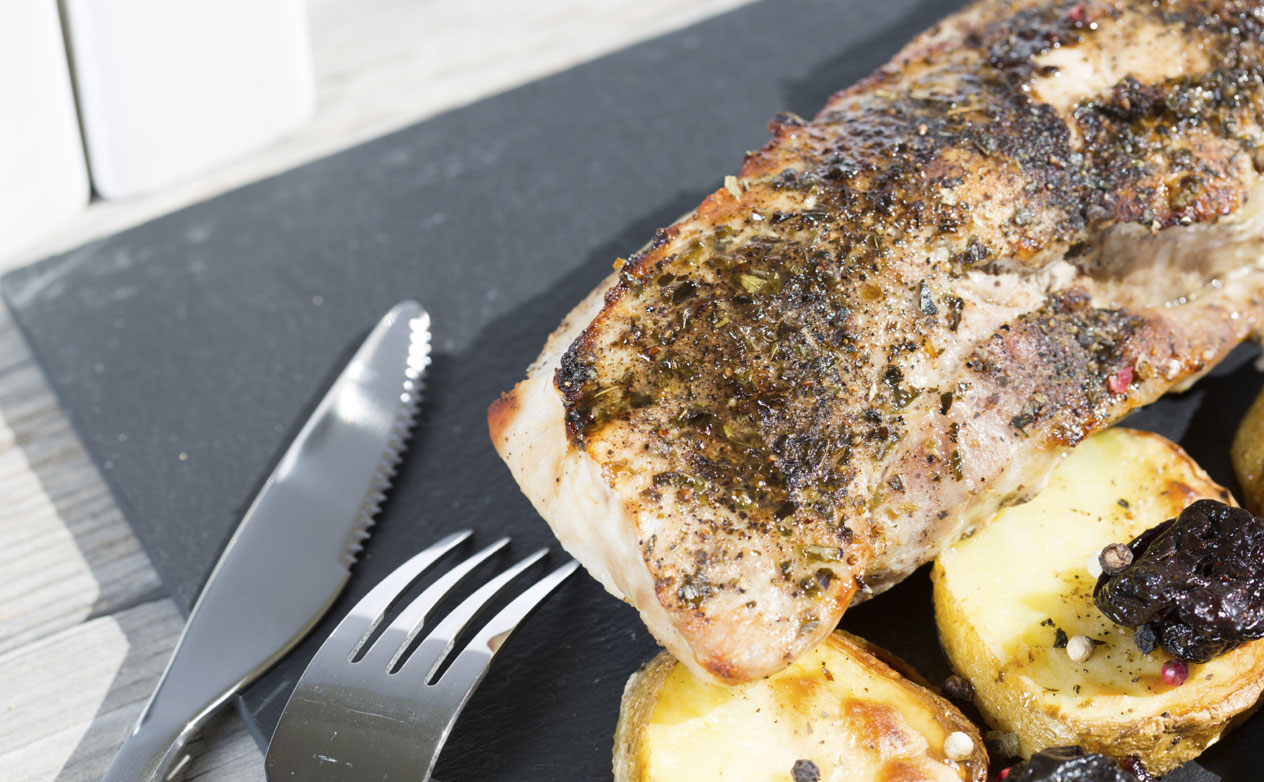 8-10 Servings
Print
Ingredients:
3 - 4 pound Pork Tenderloin
1/2 cup soy sauce
2 teaspoons fresh ground pepper
1 teaspoon garlic powder
Method:
Place pork tenderloin in a casserole or dish large enough to accommodate the roast.
Pour soy sauce over roast and cover with pepper and garlic powder.
Allow to marinate in the refrigerator, covered, for 1 hour.
Prepare a charcoal grill and preheat until coals are hot.
Place roast directly on grill, cover and cook for about 1 hour, turning 3 - 4 times during cooking. Internal temperature should reach 170 degrees F.
Cool tenderloin for at least 20 minutes before slicing.