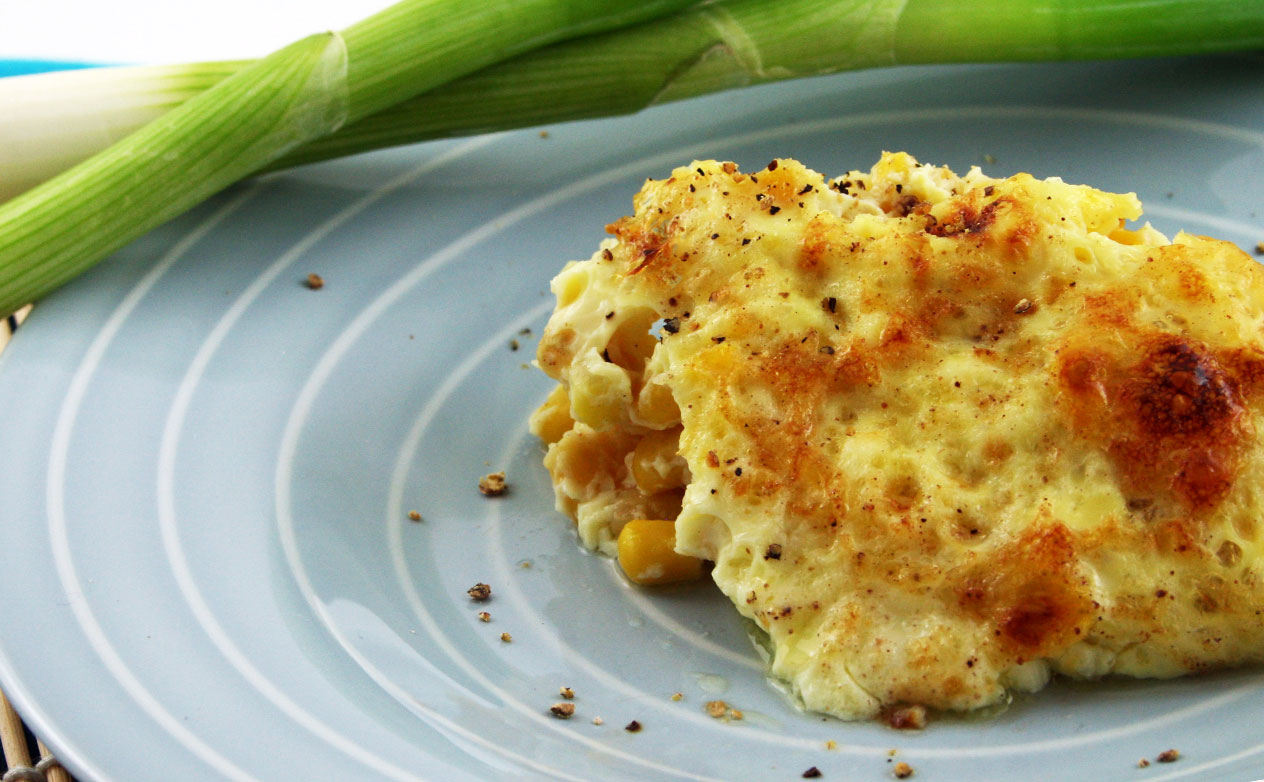 6-8 Servings
Print
Ingredients:
3 cups canned yellow corn, drained
3 eggs, beaten
2 tablespoons sugar
1 cup milk
1/4 teaspoon ground nutmeg
2 tablespoons melted butter
Method:
Preheat oven to 350 degrees F.
Grease a 2 to 2-1/2 size casserole with butter or non-stick cooking spray.
Mix all ingredients together and pour into prepared casserole.
Bake for approximately 30 to 40 minutes, until casserole is firm.