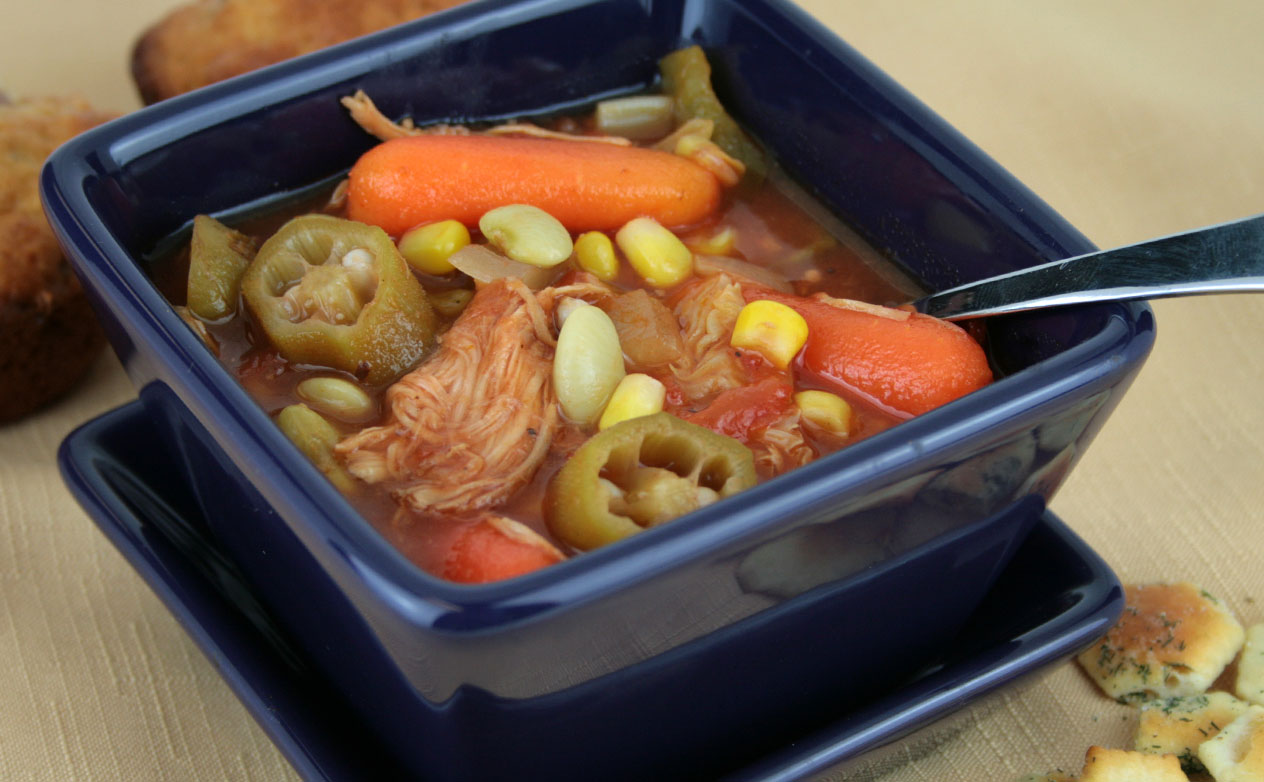 8 Quarts
Print
Ingredients:
4 - 5 cups chopped, cooked turkey, beef and pork (Can use 1 or all 3 - either way is good)
3 cups beef broth
1 large can (approximately 2 quarts) vegetable juice
1 large can (approximately 28 ounces) crushed tomatoes
2 medium onions, chopped
2 stalks celery, chopped
4 carrots, peeled and sliced
4 medium potatoes, peeled and cubed
1 green bell pepper, seeded and chopped
1 small head cabbage, chopped
1 bag (1 pound approximately) frozen lima beans
1 bag (1 pound approximately) frozen okra
2 cans (approximately 14 ounces each) corn
1 cup prepared steak sauce
1/2 cup Worcestershire sauce (more or less to taste)
Prepared hot pepper sauce to taste
2 teaspoons black pepper
Salt if needed
Method:
In a large stockpot, mix all ingredients together.
Add enough water to just barely cover everything.
Cook on low heat, covered, for several hours. Stir occasionally.
Serve with bread or crackers.
Freezes well and is even better the next day.