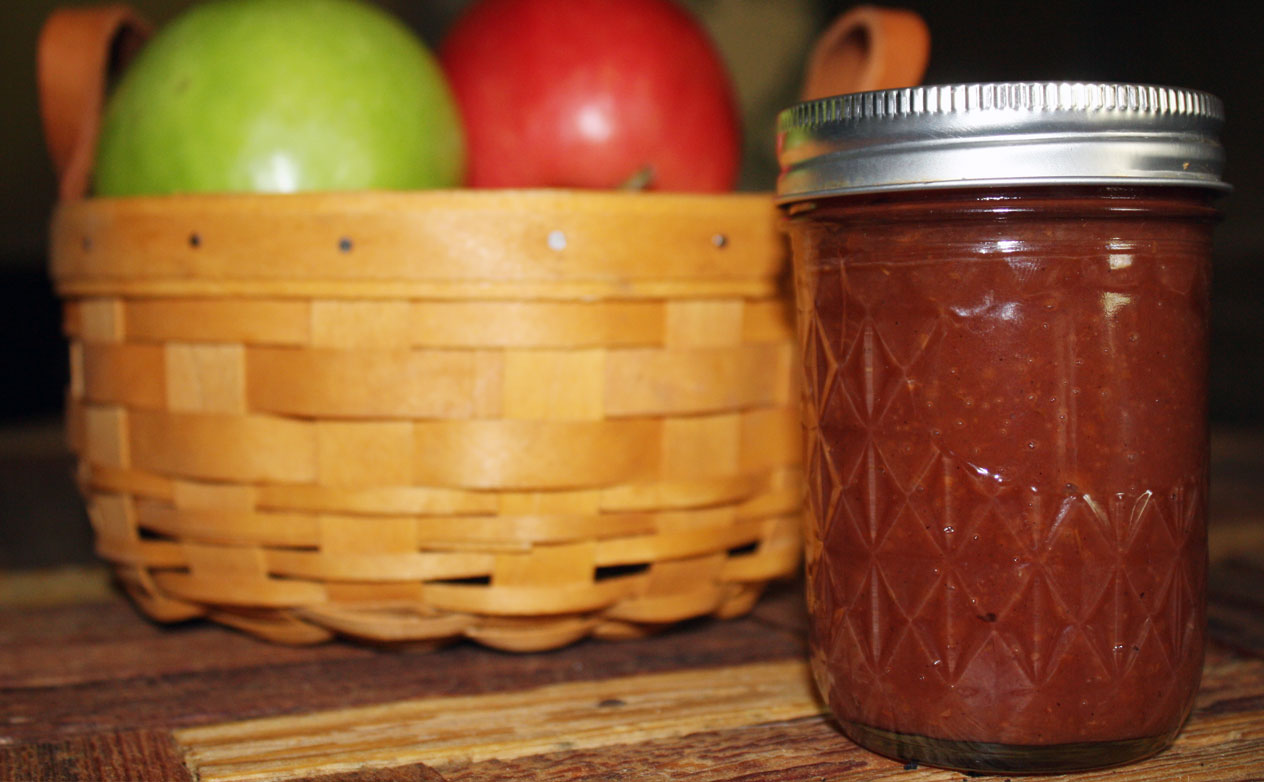 4 Half-Pint Jars
Print
Ingredients:
5 cups chopped peeled apples
3/4 cup sugar
3/4 cup brown sugar
1 package dry fruit pectin
1 teaspoon cinnamon
1/4 teaspoon ground cloves
1/4 teaspoon nutmeg
1 tablespoon lemon juice
Method:
Puree apples and lemon juice in a food processor or blender until smooth.
Combine sugars, pectin, cinnamon, cloves and nutmeg and add to apple mixture.
Stir mixture well for a few minutes.
Pour into 8 oz. jelly jars or freezer containers.
Let stand for about 30 minutes and then place in the freezer.