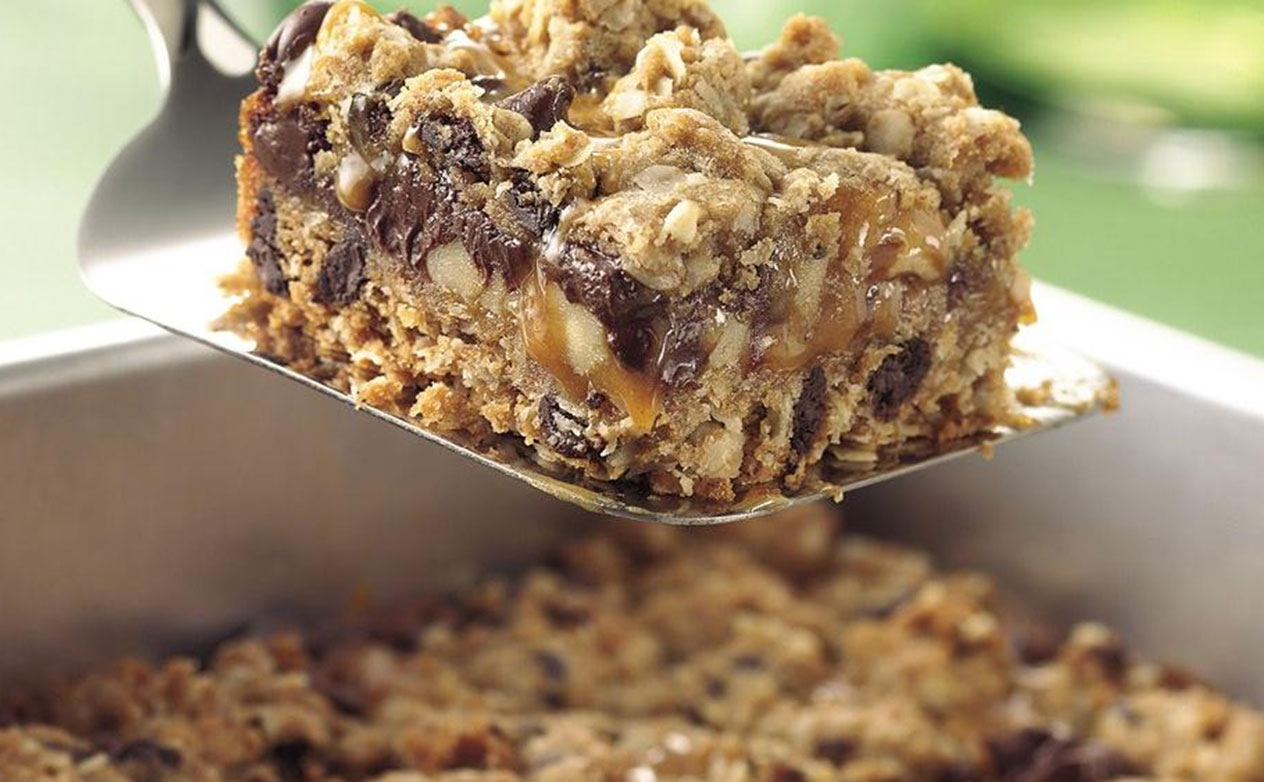 16 Bars
30 Minutes
Print
Ingredients:
1 roll (16.5 oz) Pillsbury® Create 'n Bake® refrigerated chocolate chip cookies
1 cup quick-cooking oats
Dash salt, if desired
2/3 cup caramel topping
5 tablespoons all-purpose flour
1 teaspoon vanilla
3/4 cup chopped walnuts
1 bag (6 oz) semisweet chocolate chips (1 cup)
Method:
Heat oven to 350 degrees F. In large bowl, break up cookie dough. Stir or knead in oats and salt. Reserve 1/2 cup dough mixture for topping. In ungreased 9-inch square pan, press remaining dough mixture evenly in bottom to form crust.
Bake 10 to 12 minutes or until dough puffs and appears dry.
In small bowl, mix caramel topping, flour and vanilla until well blended. Sprinkle walnuts and chocolate chips evenly over crust. Drizzle evenly with caramel mixture. Crumble reserved 1/2 cup dough mixture over caramel.
Bake 20 to 25 minutes longer or until golden brown. Cool 10 minutes. Run knife around sides of pan to loosen bars. Cool completely, about 1 hour 30 minutes. For bars, cut into 4 rows by 4 rows. Store tightly covered.
High Altitude (3500-6500 ft): Bake crust 12 to 14 minutes. After topping crust, bake 22 to 27 minutes.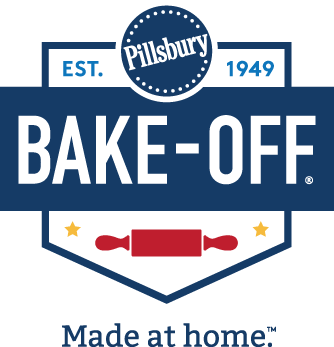 Niela Frantellizzi
Boca Raton, Flordia