1 Pie
9 Minutes
Print
Ingredients:
Crust
1 Pillsbury® refrigerated pie crust (from 15-oz box), softened as directed on box
Filling
1 cup skim (fat-free) milk
1 envelope unflavored gelatin
1/4 cup sugar blend for baking
1 1/2 cups part-skim ricotta cheese (12 oz)
1/2 teaspoon vanilla
1 cup frozen (thawed) fat-free whipped topping
2 containers (6 oz each) Yoplait® Light Fat Free very vanilla yogurt
Strawberry Sauce
1/4 cup sugar blend for baking
1 tablespoon cornstarch
1 bag (10 oz) Cascadian Farm® frozen organic strawberries, thawed
1 tablespoon lemon juice
Method:
Heat oven to 450 degrees F. Unroll pie crust; place in 8- or 9-inch springform pan, pressing crust up side of pan to top edge. (Do not overwork or let crust get too warm.) Prick bottom and side of crust with fork. Bake 9 to 11 minutes or until lightly browned. Cool completely, about 30 minutes.
Meanwhile, in 1-quart saucepan, place 1/2 cup of the milk. Sprinkle gelatin over milk; let stand 5 minutes to soften. Stir in remaining 1/2 cup milk and 1/4 cup sugar blend. Cook on low heat, stirring frequently, until gelatin is completely dissolved (do not boil). Pour milk mixture into blender. Add ricotta cheese and vanilla. Cover; blend until pureed. Pour into large bowl; stir in whipped topping and yogurt.
Remove side of pan; remove crust from pan and place crust on serving plate. To create collar for crust, wrap piece of string around outside of crust to measure; cut sheet of waxed paper length of string plus 3 inches. Fold waxed paper in half lengthwise; fold in half again. Wrap around outside of crust; staple collar together to secure around crust. Pour filling into cooled baked crust. Refrigerate until set, about 2 to 3 hours.
In 1 1/2-quart saucepan, mix 1/4 cup sugar blend and the cornstarch. Stir in thawed strawberries. Cook over medium heat, stirring constantly, until slightly thickened. Remove from heat. Stir in lemon juice. Refrigerate until serving time.
To serve, remove waxed paper collar. Cut into wedges; place on individual dessert plates. Top servings with strawberry sauce. Store dessert and sauce in refrigerator.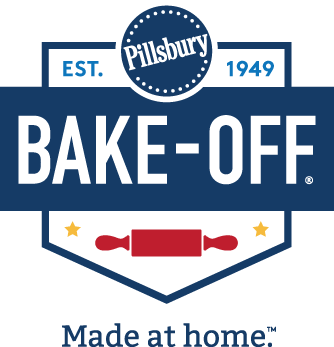 Jean Gottfried
Upper Sandusky, Ohio