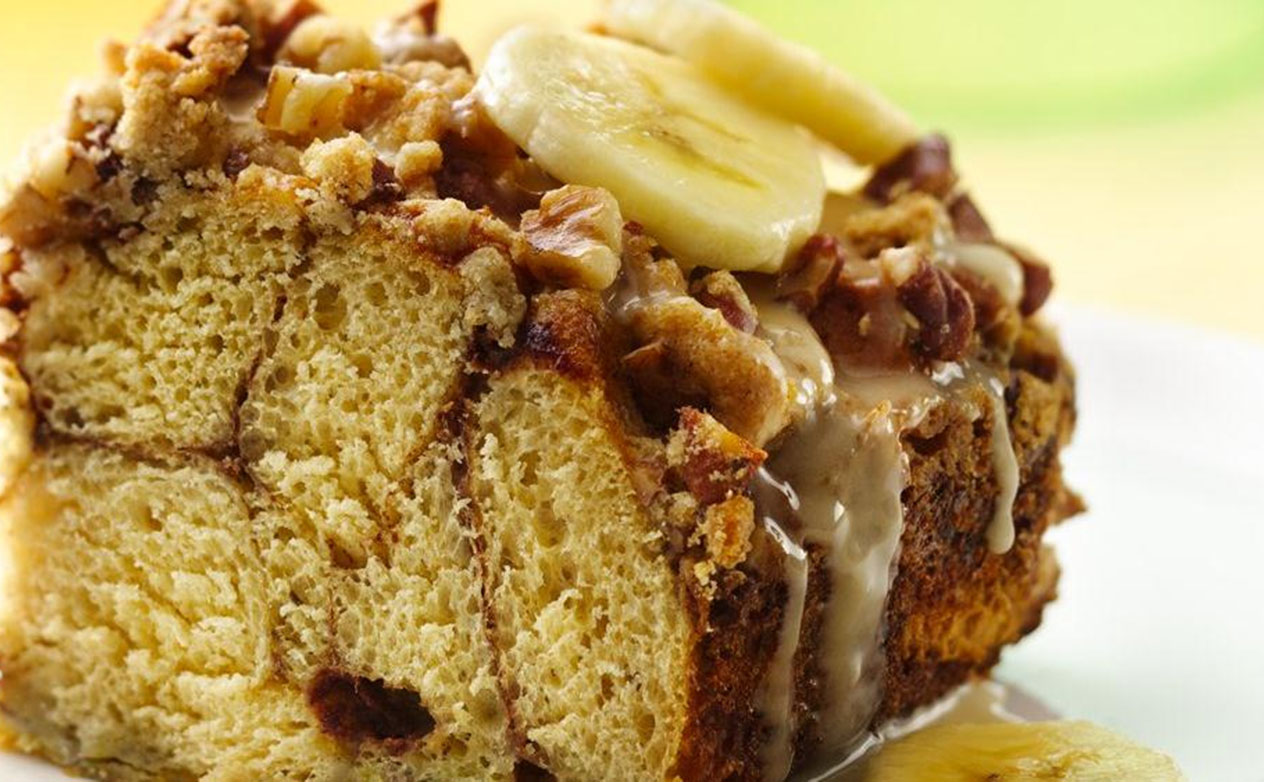 9 Servings
35 Minutes
Print
Ingredients:
3 eggs
1 cup mashed ripe bananas (2 to 3 medium)
3 tablespoons granulated sugar
1 can (17.5 oz) Pillsbury® Grands!® refrigerated cinnamon rolls with cream cheese icing
1/2 cup all-purpose flour
1/3 cup packed light brown sugar
1/4 cup butter, softened
3/4 cup chopped walnuts
1/4 cup maple syrup
Banana slices, if desired
Method:
Heat oven to 350 degrees F. Spray 8-inch square (2-quart) glass baking dish with CRISCO® Original No-Stick Cooking spray. In large bowl, beat eggs, bananas and granulated sugar with wire whisk until well blended.
Separate dough into 5 rolls; set icing aside. Cut each roll into 8 equal pie-shaped wedges. Gently stir dough pieces into egg mixture until well coated. Spoon mixture into baking dish; spread evenly.
In medium bowl, mix flour and brown sugar. With fork, cut in butter until mixture looks like coarse crumbs. Stir in walnuts. Sprinkle mixture over dough mixture in baking dish.
Bake 35 to 40 minutes or until center is puffed and set and edges are deep golden brown. Cool 10 minutes. Meanwhile, in small bowl, mix icing and syrup until blended.
To serve, cut into squares; place on individual serving plates. Drizzle icing mixture over each serving; garnish with banana slices.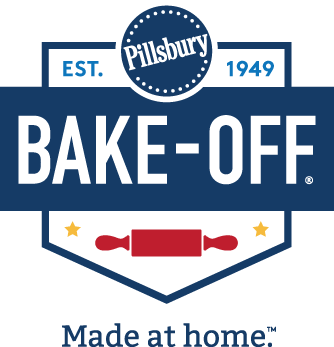 Debbi Bracker
Carl Junction, Missouri