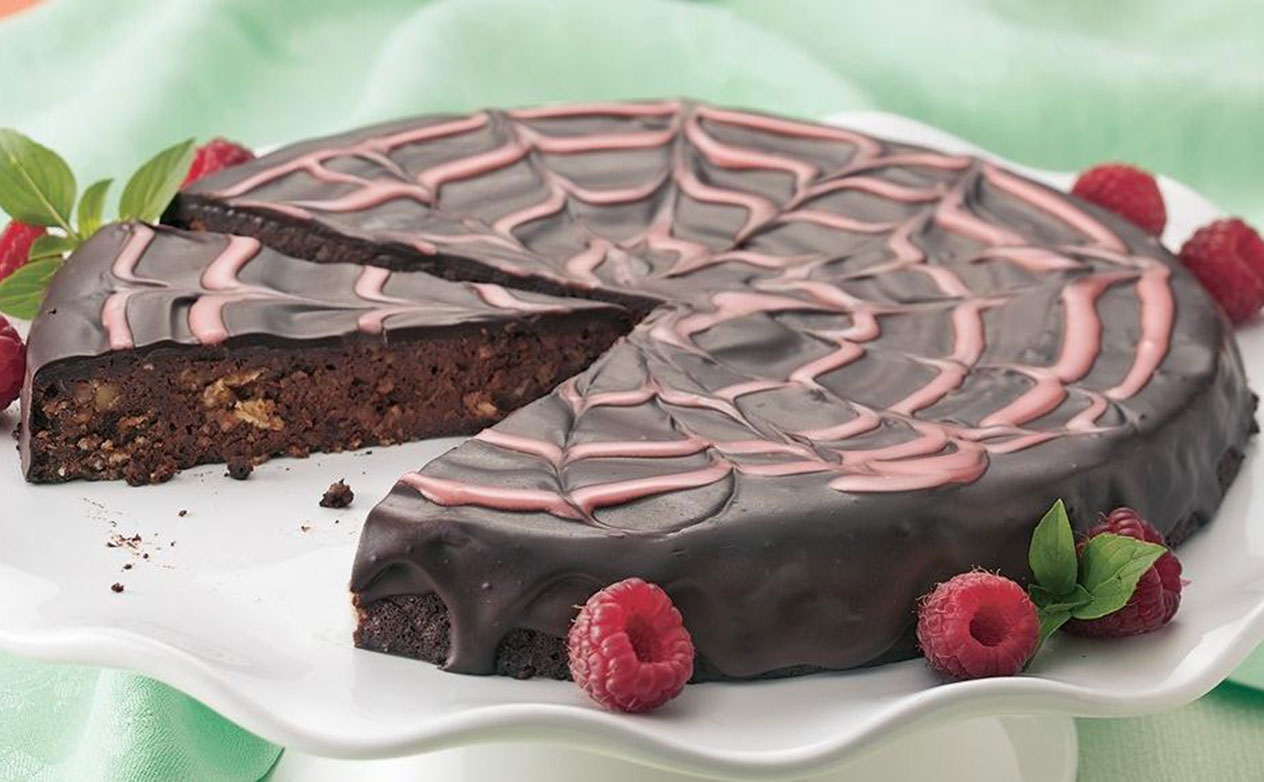 Dark chocolate is the perfect complement to subtle raspberry in this luscious dessert.
12 Servings
20 Minutes
Print
Ingredients:
1 bag (12 oz) dark chocolate chips (2 cups)
1 container (6 oz) raspberry yogurt
6 roasted almond crunchy granola bars (3 pouches from 8.9-oz box), finely crushed (heaping 1 cup)*
1 cup egg whites
2 tablespoons plus 1 teaspoon fat-free half-and-half
2 teaspoons raspberry-flavored syrup (for coffee drinks) or red raspberry syrup (for pancakes)
1/4 cup powdered sugar
Fresh raspberries, if desired
Fresh mint leaves, if desired
Method:
Heat oven to 350 degrees F. Lightly spray bottom of 9-inch round cake pan with CRISCO; Original No-Stick Cooking Spray; line bottom with cooking parchment paper. Spray paper and side of pan with cooking spray.
Reserve 1/2 cup of the chocolate chips for glaze; place remaining chips in medium microwavable bowl (or place in top of double boiler). Stir in yogurt until chips are coated. Microwave on High in 1-minute increments, stirring after each, until chips are completely melted (or heat in double boiler over simmering water, stirring frequently, until melted). Stir in crushed granola bars and egg whites until well blended. Pour batter into pan.
Bake 20 to 30 minutes or until side of torte has risen and center is shiny but firm when touched (if center rises, torte has been overbaked). Cool in pan on cooling rack, about 30 minutes (as torte cools, side will pull away from pan and torte will slightly sink). Refrigerate until chilled, about 1 hour.
In small microwavable bowl, microwave reserved 1/2 cup chocolate chips and the half-and-half on High in 30-second increments, stirring after each, until chips are melted. Cool slightly, about 2 minutes.
Place cooling rack upside down over pan; turn rack and pan over. Remove pan and parchment paper. Pour chocolate mixture over torte; spread over top and side. Slide torte onto serving plate.
In small bowl, mix syrup and sugar. Place in small resealable food-storage plastic bag; seal bag and cut tiny hole in one bottom corner. Drizzle over top of torte in spiral pattern; gently run toothpick back and forth through spiral pattern to feather. Refrigerate until glaze is set and firm to the touch, about 20 minutes.
High Altitude (3500-6500 ft): Bake 25 to 30 minutes.
Note: *To easily crush granola bars, do not unwrap; use rolling pin to crush bars.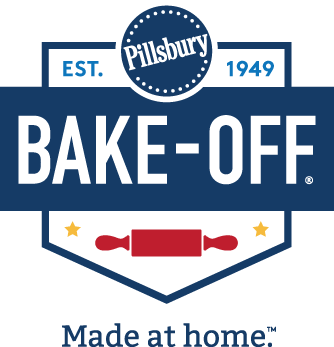 Bake-Off® Contest 42, 2006
Pat Freymuth
Colorado Springs, Colorado
Bake-Off is a registered trademark of The Pillsbury Company.