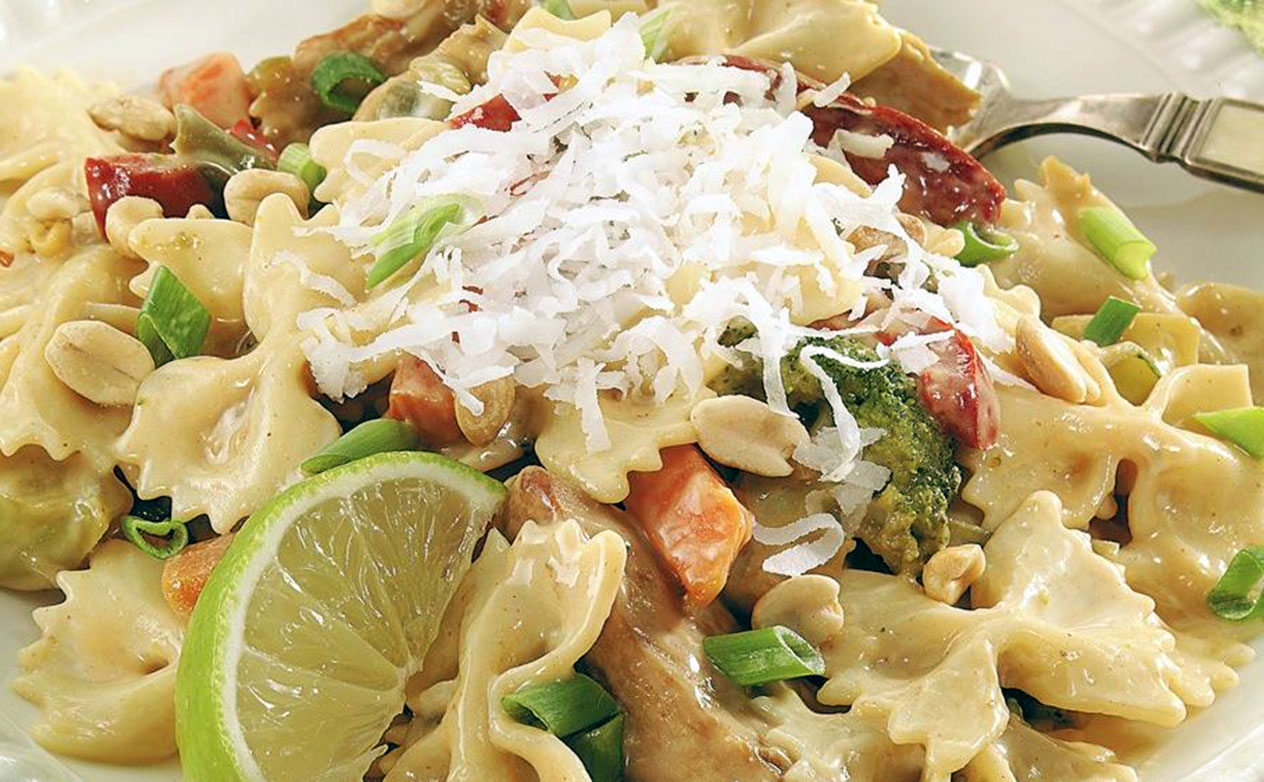 Looking for a new twist on your chicken and pasta recipe? Try this bow-Thai chicken stir fry alternative.
4 Servings
10 Minutes
Print
Ingredients:
3 cups uncooked bow-tie (farfalle) pasta (7 1/2 oz)
1/8 teaspoon curry powder
2 teaspoons soy sauce
1/2 to 3/4 lb chicken breast strips for stir-fry, cut in half crosswise
1 tablespoon vegetable oil
1 bag (1 lb 5 oz) frozen stir-fry vegetables
2 teaspoons lime juice
1 teaspoon creamy peanut butter
3/4 cup Alfredo sauce
3 tablespoons coconut
3 medium green onions, sliced (3 tablespoons)
Lime wedges, if desired
Method:
In 3-quart saucepan, cook pasta as directed on package; drain. Return to saucepan; cover to keep warm.
Meanwhile, in medium bowl, mix curry powder and soy sauce. Add chicken; toss to coat. In 10-inch skillet or work, heat oil over medium-high heat. Add chicken; cook and stir 4 to 5 minutes or until no longer pink in center.
Add frozen sauce and vegetables from meal starter; heat to boiling. Reduce heat; cover and cook 6 to 9 minutes, stirring frequently, until vegetables are crisp-tender. Stir in lime juice and peanut butter.
Stir Alfredo sauce into cooked pasta to coat. Spoon vegetable mixture over pasta mixture; stir until well mixed. Spoon onto individual serving plates; top with coconut, onions, and peanuts from packet. Garnish each with lime wedge.
High Altitude (3500-6500 ft): No change.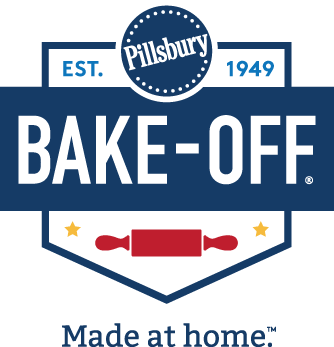 Bake-Off® Contest 40, 2002
Mille Meehan
Richmond, Virginia