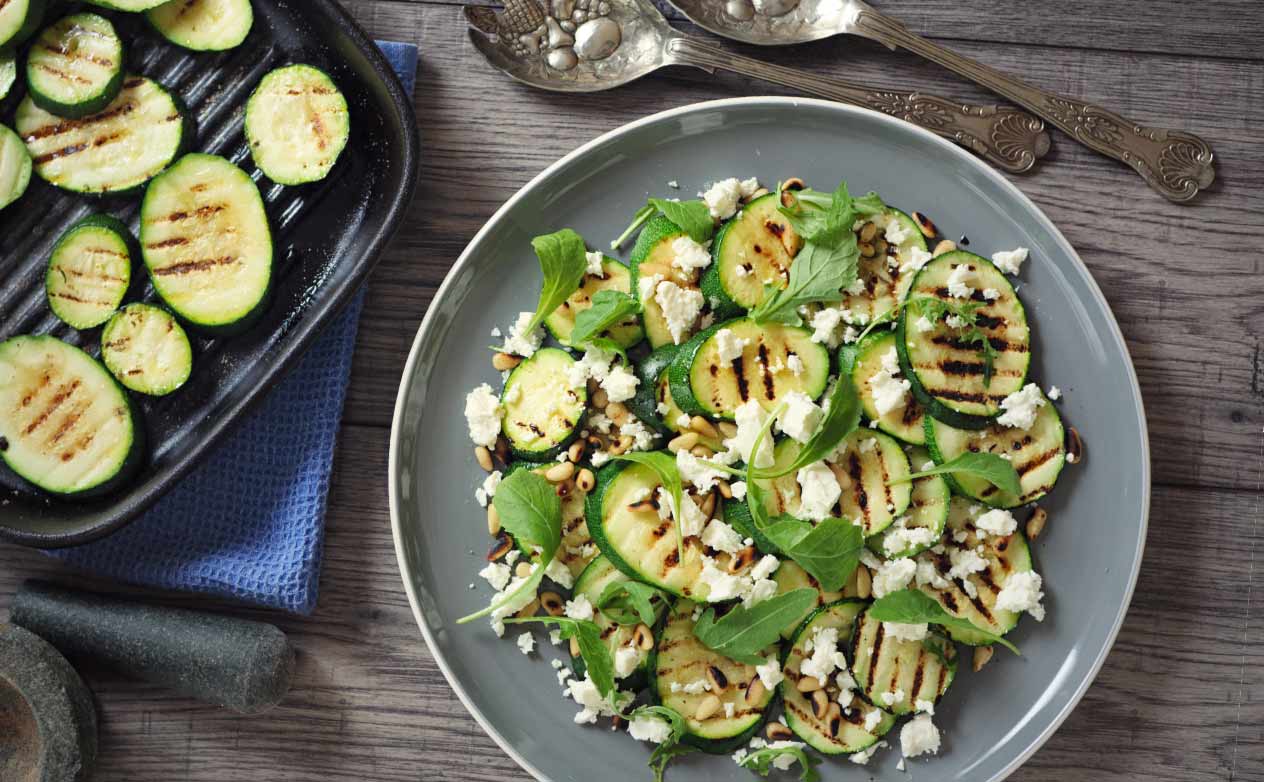 Zucchini is everywhere during the summer. This Grilled Zucchini and Arugula Salad is a different and tasty way to enjoy the zucchini bounty. In fact, it'll probably make you want to go out and get more!
4 Servings
Print
Ingredients:
2 medium zucchinis
3 cups arugula
½ cup feta cheese, crumbled
¼ cup pine nuts, toasted
Dressing:
2 tablespoons fresh lemon juice
1 teaspoon mayonnaise
½ cup olive oil
Kosher salt
Freshly ground pepper
Method:
Heat a grill pan over medium-high heat for 10 minutes or until hot. Slice zucchini into ¼ inch planks. Toss the sliced zucchini with 1 tablespoon of olive oil and season to taste with salt and pepper. Grill zucchini for 8-10 minutes, flipping once. You should have defined grill marks on both sides of the zucchini slices. Remove from heat and place into a medium bowl.
To make the dressing, whisk lemon juice and mayonnaise together until combined. While whisking, slowly pour in olive oil. Season to taste with salt & pepper.
Toss the grilled zucchini with half of the dressing. Arrange the arugula on a large platter. Top the arugula with the grilled zucchini, feta cheese, pine nuts. Drizzle with remaining dressing, if desired. Serve immediately.