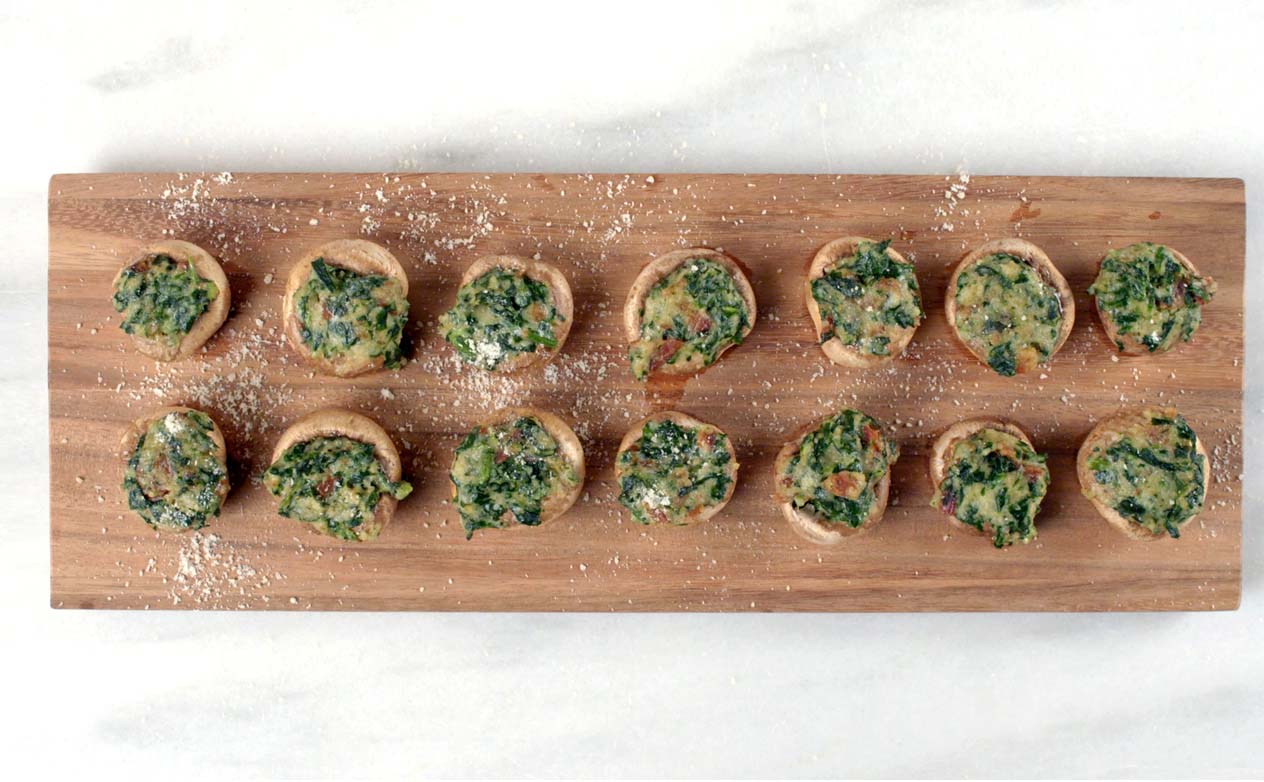 Make a favorite appetizer, fast. Bacon, Parmesan and spices combine to make the perfect stuffed mushroom.
20 Mushrooms
3-13 minutes
Print
Ingredients:
½ (12-oz.) pkg. frozen spinach souffle, thawed
½ cup dry bread crumbs
3 slices bacon, cooked crisp and crumbled
2 teaspoons grated Parmesan cheese
¼ teaspoon garlic pepper
20 fresh mushrooms, 2-inches in diameter
Method:
Wash and drain mushrooms; pat dry with paper towels.
Remove stems.
Combine spinach souffle, bread crumbs, bacon, Parmesan cheese and pepper; blend well.
Divide mixture evenly among mushrooms.
Place mushrooms on non-stick metal tray.
Cook according to your Advantium model's cooking settings or until lightly browned.
Cooking Settings:
Advantium:
Settings:
Time:
Tray Type:
120 Over the Range
U=Hi L=Hi
13 minutes
Metal Tray
120 Wall Oven
U=Hi L=Hi
10 minutes
Metal Tray
240 Over the Range
U=10 M=1 L=10
5 minutes
Metal Tray
240 Wall Oven
U=10 M=1 L=10
5 minutes
Metal Tray
240 Wall Oven with Convection
U=8 M=6 L=10 C=10
3 minutes
Metal Tray