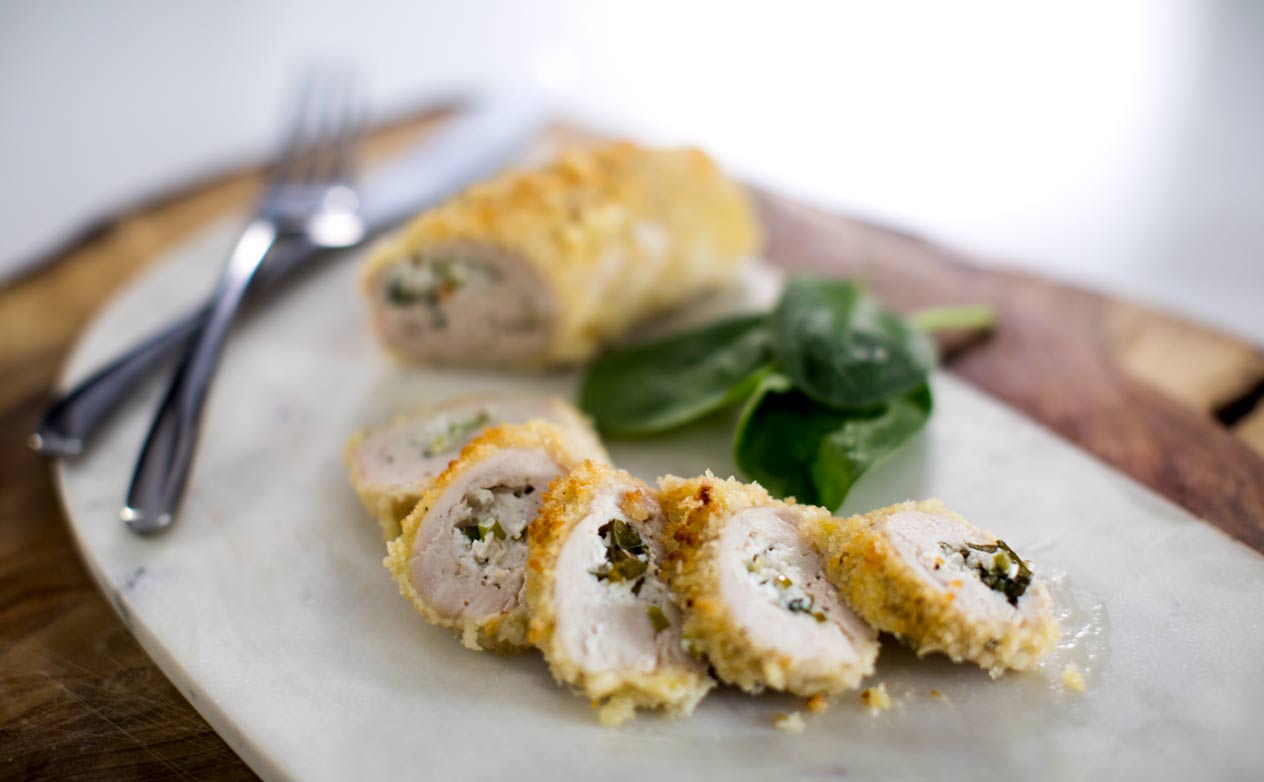 This dish may look fancy, but it's surprisingly easy. Creamy goat cheese is combined with herbs then stuffed in a chicken breast, breaded and pan-fried. It is a delicious dish that is perfect for company or a date night at home.
4 Servings
30 Minutes
Print
Ingredients:
4 boneless chicken breasts, pounded thin
2 green onions, thinly sliced
4 basil leaves, shredded
1/2 cup goat cheese, room temperature
1 egg, beaten
1/2 cup flour
1/2 cup panko bread crumbs
2 tablespoons butter
2 tablespoons vegetable oil
Salt
Pepper
Method:
Preheat oven to 350.
Pound chicken breast to 1/4 inch thickness between two sheets of plastic wrap.
Combine goat cheese, green onions and basil in a small bowl.
Season the chicken with salt and pepper. Place a line of the cheese mixture in a center of each chicken breast, lengthwise. Roll the chicken up tucking in the ends.
Set up three dishes: one for the flour, one for the beaten egg, and one for the panko breadcrumbs. Dip each of the stuffed breasts in flour, then egg, then panko.
Place chicken in 8-inch square baking dish. Pour 2 tablespoons melted butter over. Bake until cooked through, about 20 minutes. The internal temperature should reach 165 degrees F on an instant-read thermometer. Serve promptly.
Provided By: Amanda F.