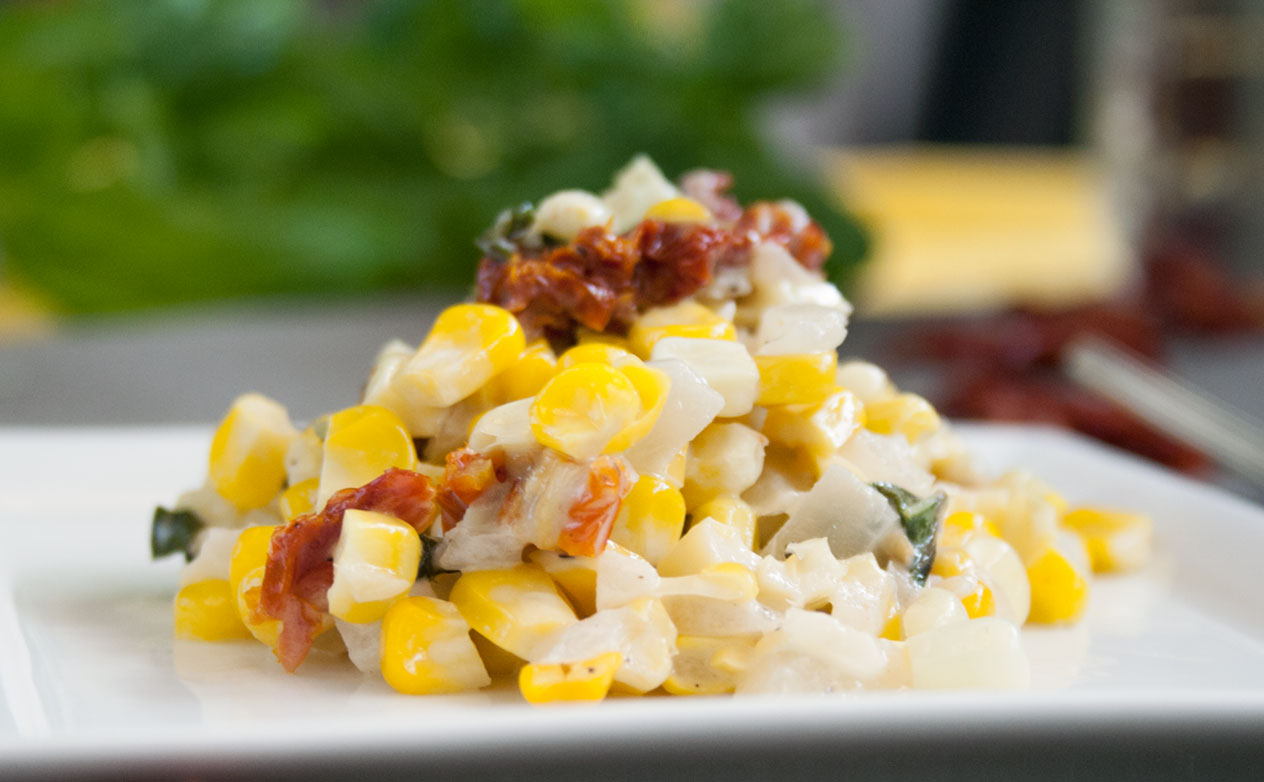 Try something new with sweet summer corn. This easy side dish combines sweet corn with flavorful sundried tomatoes and basil. It's a great change of pace from traditional corn on the cob.
4-6 Servings
10 Minutes
Print
Ingredients:
3 ears fresh corn, kernels cut off the cob
1 cup red onion, diced (about half of a large onion)
1/2 cup sun dried tomatoes, sliced
1/4 cup basil, cut into strips
1/2 cup heavy cream
1/2 teaspoon salt
1/4 teaspoon pepper
2 tablespoons olive oil
Method:
Heat the olive oil in a large skillet on medium. Add the onion and cook until soft and translucent, about 5-6 minutes. Add the corn and cook for 5 minutes. Add the cream, sundried tomatoes, salt and pepper. Cook for 2-3 minutes. Remove the corn from the heat and stir in the basil. Serve immediately.
Chef's Notes:
To easily cut your basil into strips, stack the leaves into a pile and roll into a cigar shape. Then cut thin slices across the basil "cigar". This technique is called chiffonade.