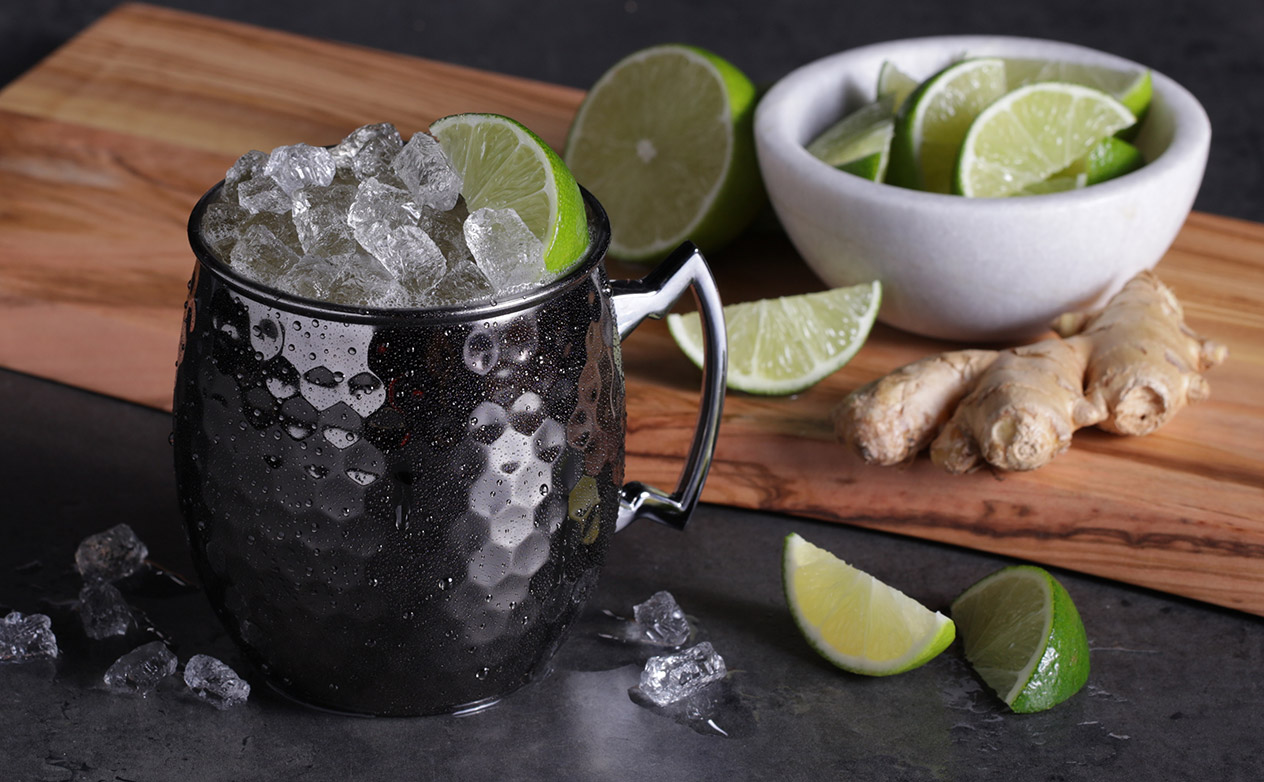 Ingredients:
1 1/2 parts Old Forester bourbon
1 part cold ginger beer
1/2 part lime juice
lime slices for garish
Method:
Fill a mug or glass to the brim with Opal nugget ice. Pour in bourbon, ginger beer and freshly squeezed lime juice. Gently stir. Garnish with a lime and enjoy!