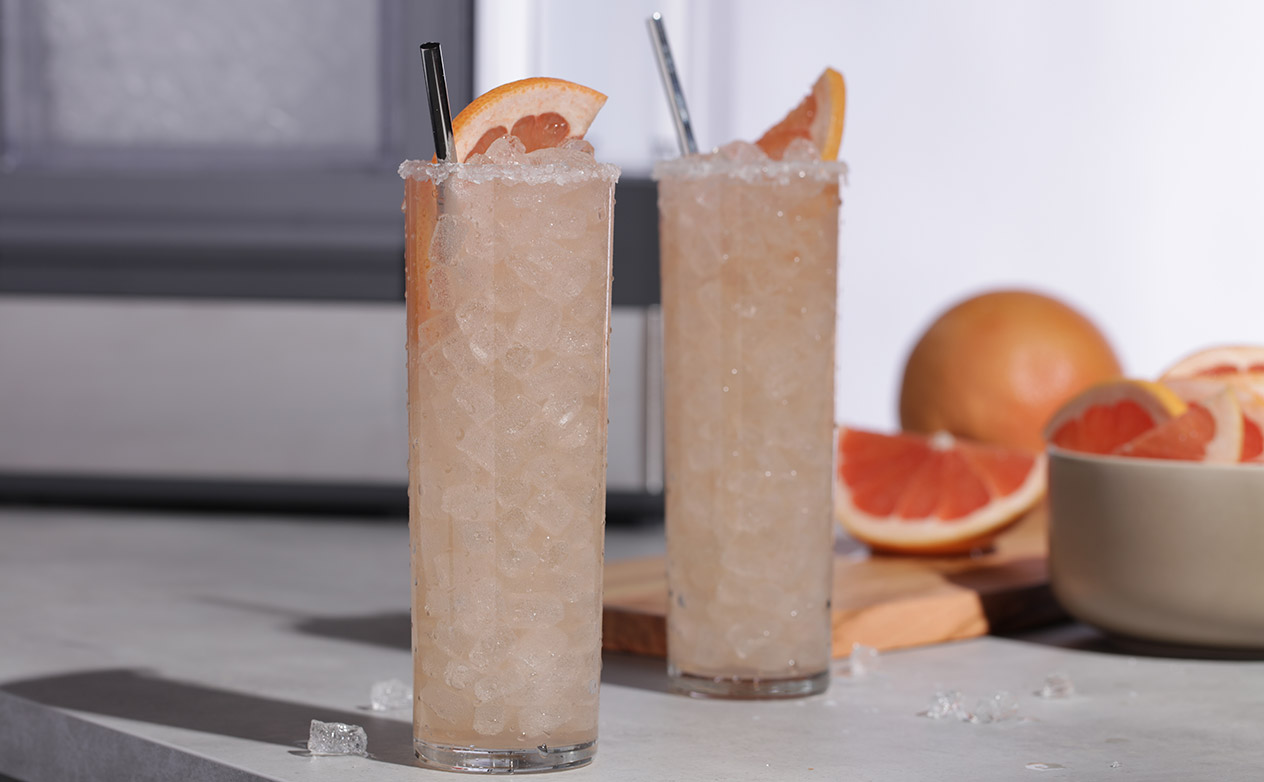 Ingredients:
2 oz. tequila
2 oz. fresh grapefruit juice
2 oz. sparkling water
1/2 oz. lime juice
1/4 oz. agave nectar
coarse sea salt, for the rim of the glass
grapefruit slices for garnish
Method:
Run a lime wedge around the lip of the glass. Press the top of the glass into a bed of salt until the rim is lightly coated. Fill the glass completely with nugget ice and add the tequila, grapefruit juice, lime juice and agave nectar. Stir, then top with sparkling water. Finish with a grapefruit slice for garnish.