Air-Fried Greek French Fries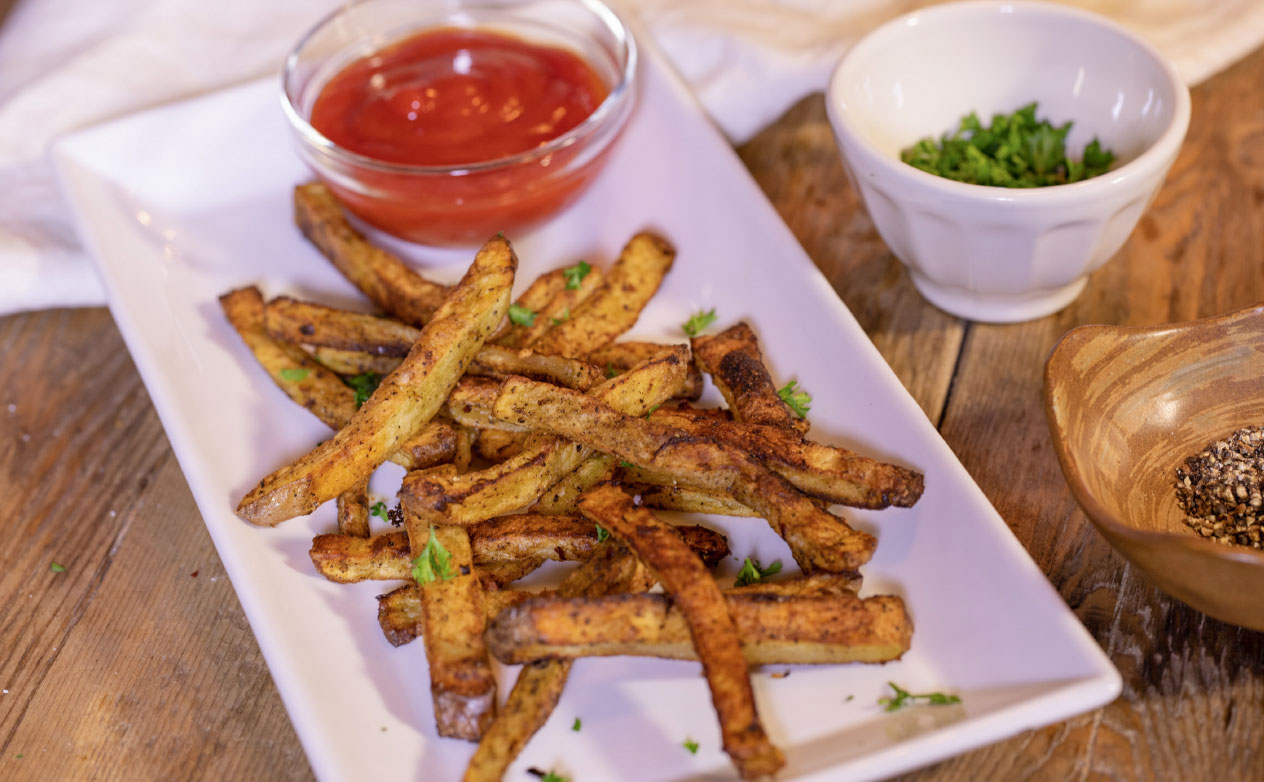 Ingredients:
5-6 medium sized Yukon gold potatoes, washed and sliced into fries
Olive Oil Cooking Spray
1 teaspoon sea salt
1 teaspoon pepper
1 teaspoon Greek Mediterranean Seasoning Mixture
1/2 teaspoon red chili flakes
3 Tablespoon fresh parsley, finely minced
Method:
Put the fries on a parchment-paper lined metal baking sheet
Coat with olive oil or cooking spray. Sprinkle the salt, pepper, Greek seasoning, and red chili flakes on the potatoes then toss with your hands.
Place pan in oven. Set oven to Precision Cooking: Potatoes: French Fries (temperature and timer will be set automatically for you) or select Air Fry and set temperature to 400-degrees. Cook for 20-30 minutes according to your preferences. If your oven doesn't have Precision Cooking modes, bake at 400-degrees for 30-40 minutes.
Remove and sprinkle with dried parsley. Make sure you have lots of ketchup!