Pepper Encrusted Beef Tenderloin
4-6 Servings | 1 hours & 20 Minutes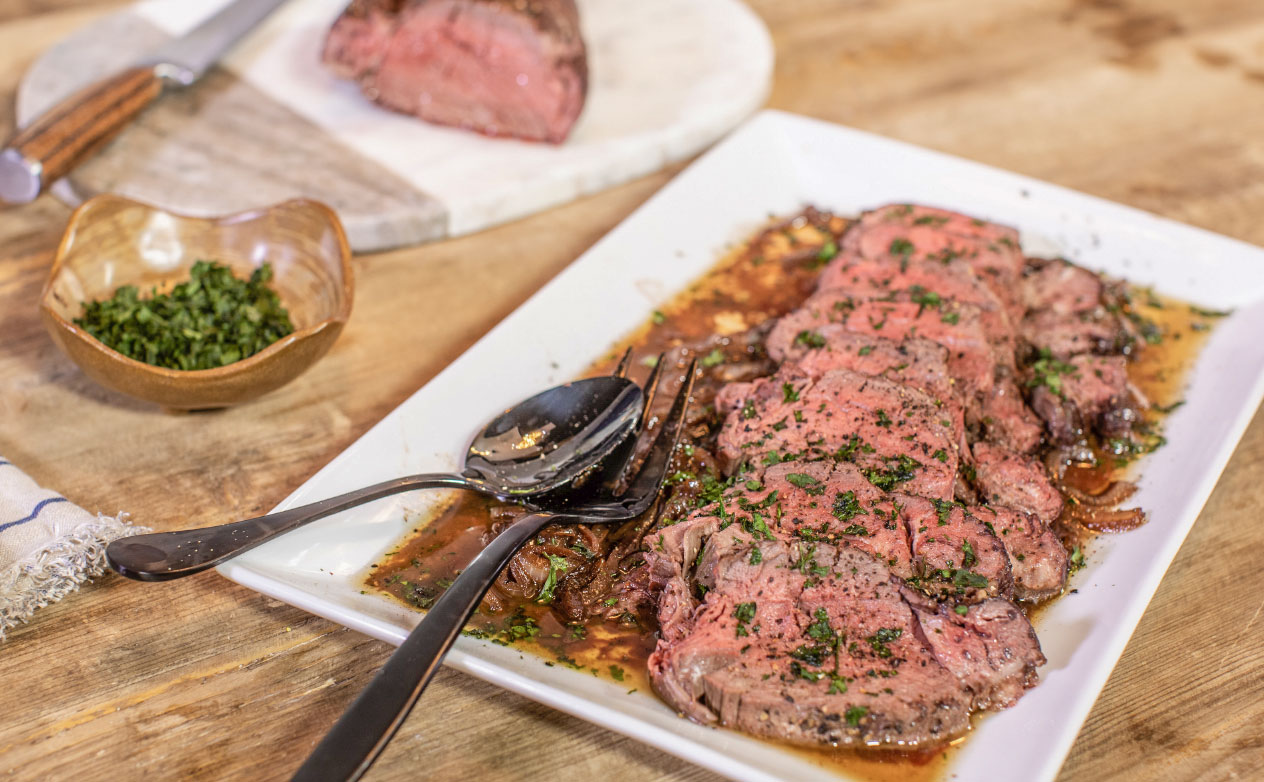 Ingredients:
2-3 lb. beef tenderloin
2 teaspoons coarse sea salt, divided
1 tablespoon coarse ground pepper
½ cup red wine
3 tablespoons butter, divided
1 large sweet onion, sliced thinly into half-moon rounds
Method:
Coat tenderloin on all sides with salt and pepper
Place the tenderloin in a roasting pan and insert the oven probe in one of the cut sides of the tenderloin so that the tip of the probe is in the middle of the tenderloin.
Place tenderloin in oven and set oven to Precision Cooking: Beef Tenderloin. Select preferred doneness and follow screen prompts to start cooking. Roast will be ready in about 45-60 minutes.
If your oven doesn't have Precision Cooking modes, bake in 450-degree preheated oven until a meat thermometer inserted into thickest portion of the tenderloin registers 135°F (medium-rare.)
Make the pan sauce. Heat a large cast iron skillet to medium high. Add 2 tablespoons of oil or bacon drippings and sear tenderloin (if desired). Remove tenderloin from skillet and let rest while finishing sauce.
Add red wine to skillet and scrape with a wooden spoon to deglaze pan. Add butter, onions and salt and sauté until onions are tender yet retain a tad bit of crunch.
Serve sliced meat over a bed of the pan sauce and onions.