When life gives you lemons, make lemon curd! It's easy to make and tastes amazing on almost everything.
1 Cup | 1 hours & 30 Minutes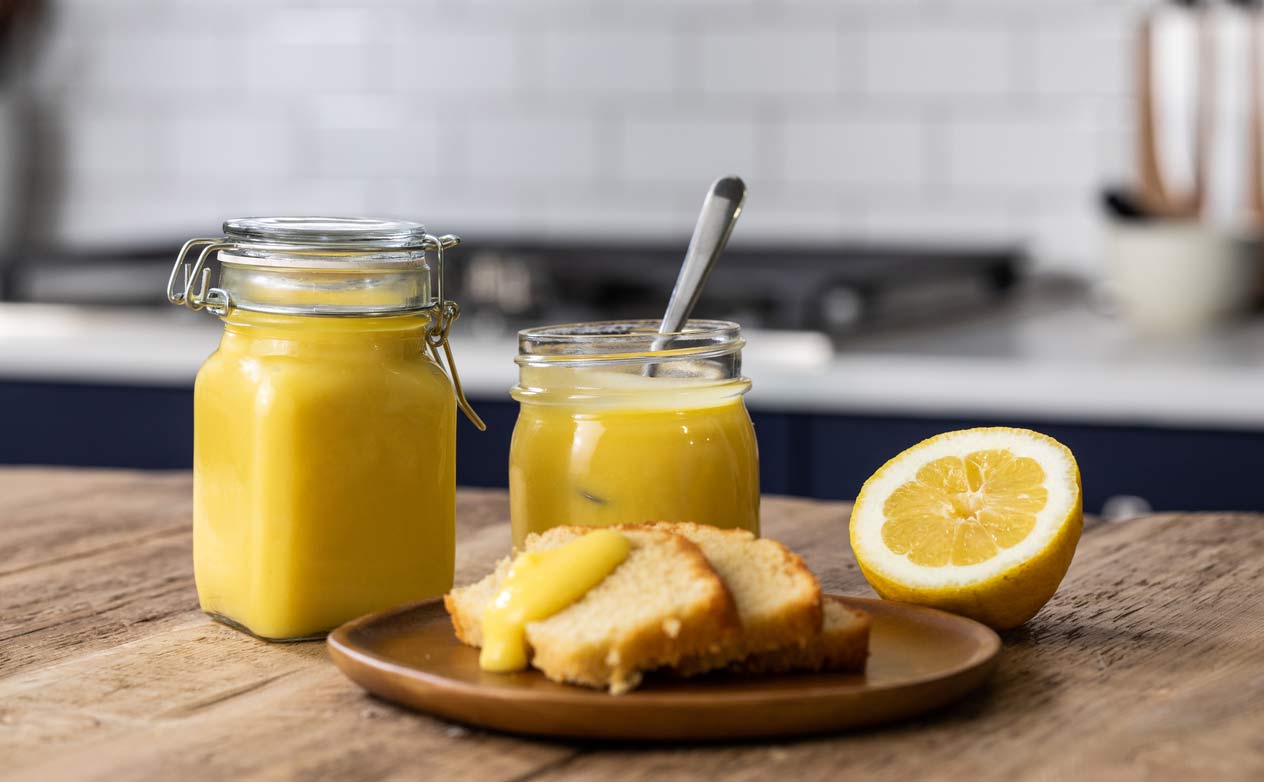 Ingredients:
1/2 cup fresh lemon juice
1 tablespoon finely grated fresh lemon zest
1/2 cup sugar
3 large eggs
6 tablespoons unsalted butter, cut into chunks
1/4 teaspoon salt
Method:
In a 2-quart heavy saucepan whisk together juice, zest, sugar, salt and eggs until well combined. Stir in butter and cook over moderately low heat, whisking frequently, until curd is thick enough to hold marks of whisk and first bubble appears on surface, about 6 minutes.
Pour cooked lemon curd though a fine mesh strainer into a bowl and chill until cold, at least 1 hour. Curd can be transferred into small glass jars for storage. Keeps up to 2 weeks in the refrigerator.