Go big or go home with our ultimate pecan pie! We took it over the top with a splash of bourbon and by pre-toasting the pecans to add depth to the flavor of the finished pie. Is your family ready to take on this flavor powerhouse?
1 9-inch Pie | 55 Minutes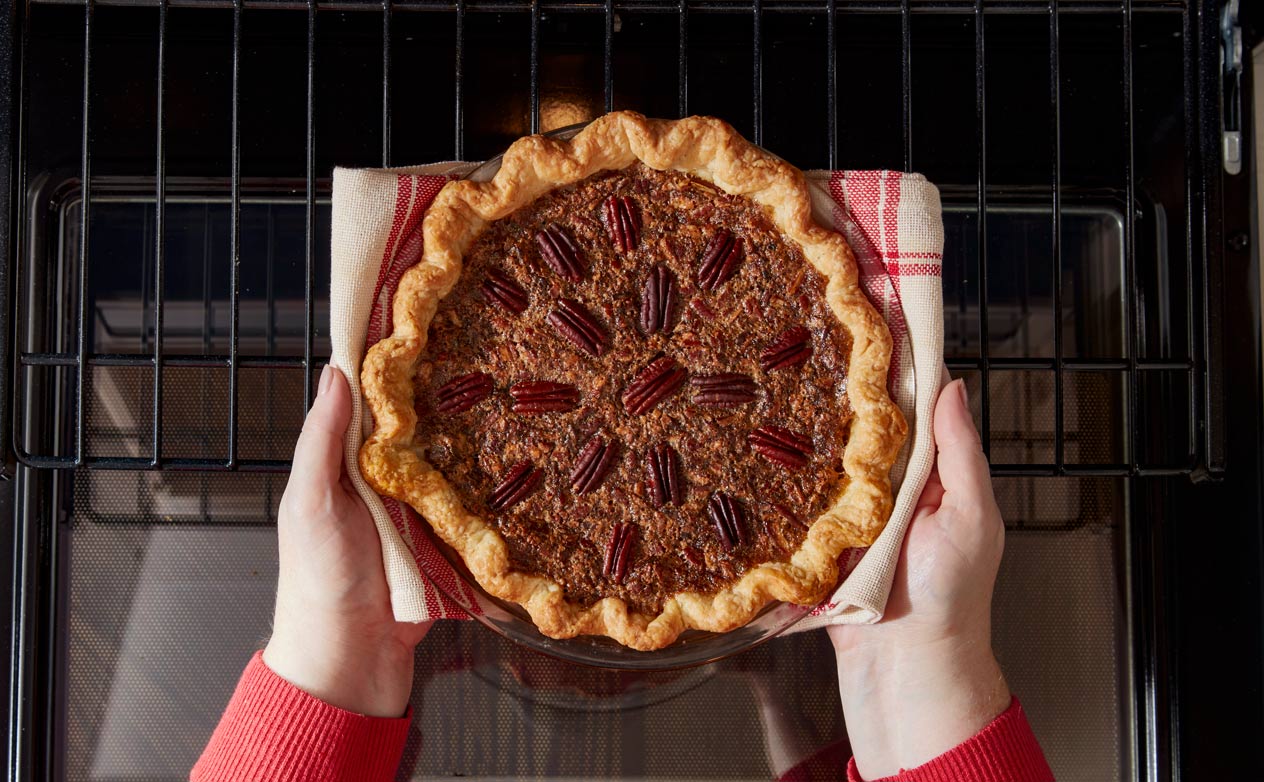 Ingredients:
1 ¼ cups pecan halves
3 eggs, lightly beaten
¾ cup granulated sugar
¾ cup light corn syrup
½ cup dark corn syrup
⅓ cup unsalted butter, melted
2 tablespoons bourbon, optional
1 teaspoon vanilla extract
¼ teaspoon salt
1 unbaked 9-inch pie shell
Method:
Preheat oven to 350°
Toast the pecans on a rimmed baking sheet in a 350-degree oven until fragrant, 6 to 8 minutes. Allow to cool and chop 2/3 of the pecans, reserving 18 - 20 similarly sized pecan halves for decoration.
Raise the oven temperature to 375 degrees. Mix together eggs, sugar, corn syrups, butter, bourbon, vanilla and salt until well blended.
Prick the sides and bottom of the pie shell with a fork. Spread the chopped pecans on the bottom of the pie shell. Carefully pour the egg mixture over the chopped nuts. Arrange the reserved pecans in a decorative pattern on the top of the pie.
Bake for 35 to 45 minutes, until just set around the edges but still jiggly in the center. (The pie will continue to set as it cools.)
Cool pie on a wire rack completely before serving.
Chef's Notes:
Store bought pie dough is an easy and quick option for this pie. But if you have a little extra time and want to wow your guests, try our Butter Is Better Pie Dough recipe. It comes together in no time, thanks to the handy food processor.