Mango is delicious, especially when blended into a perfectly refreshing summer cocktail. Serve this frozen tropical treat at your next fiesta!
2 Drinks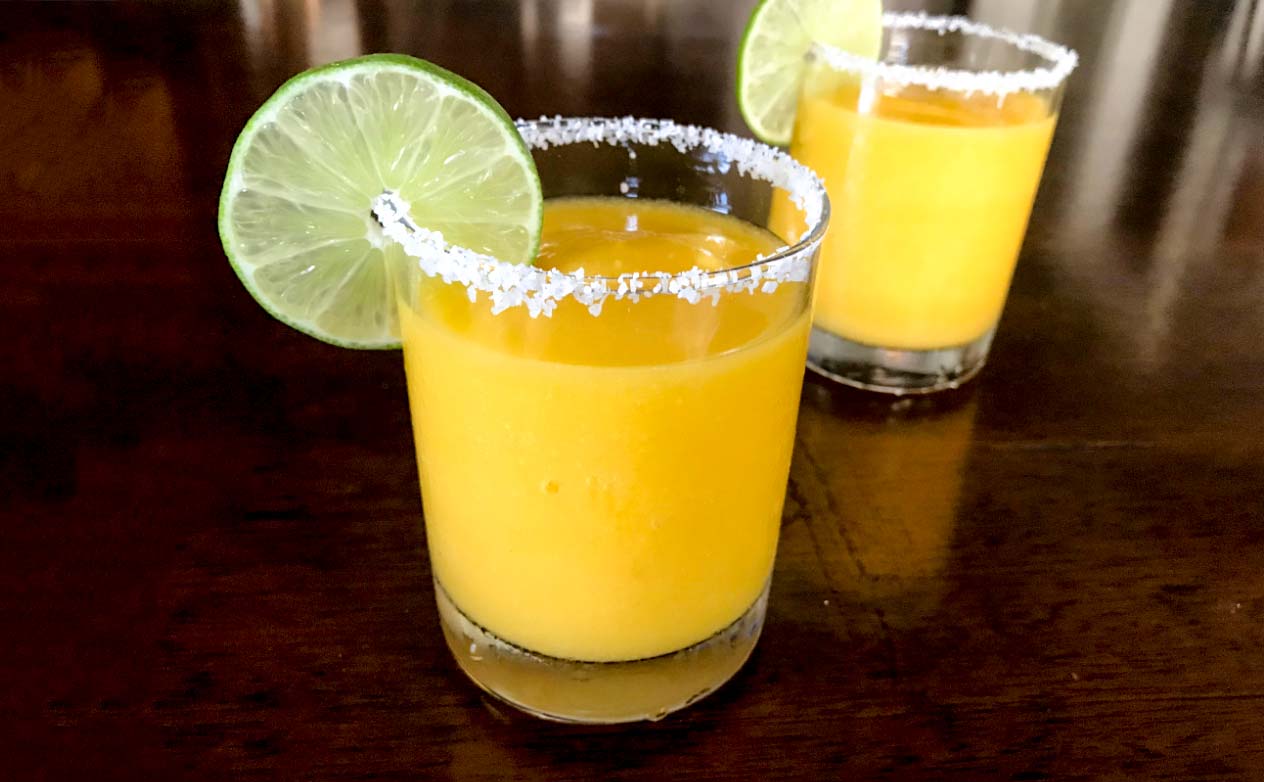 Ingredients:
3 ounces tequila
1 ounce triple sec (or orange liqueur of choice)
1 ½ cups mango juice, frozen
2 ounces lime juice
1 ounce agave nectar
Coarse salt for rim
Method:
The night before, freeze mango nectar in an ice cube tray.
In a blender combine frozen mango nectar cubes, tequila, triple sec, agave nectar and lime juice. Blend until smooth and creamy.
To add a salted rim to your glass, use a lime wedge to wet the edge of your glasses and dip into coarse salt.
Pour the margarita into the salted glass and garnish with lime wedge. Cheers!