Raspberry Lemon Icebox Cake
Store-bought cookies are layered with whipped mascarpone and lemon curd then topped with fresh raspberries. This Raspberry Lemon Icebox Cake is an easy no-bake dessert for summer entertaining!
9 servings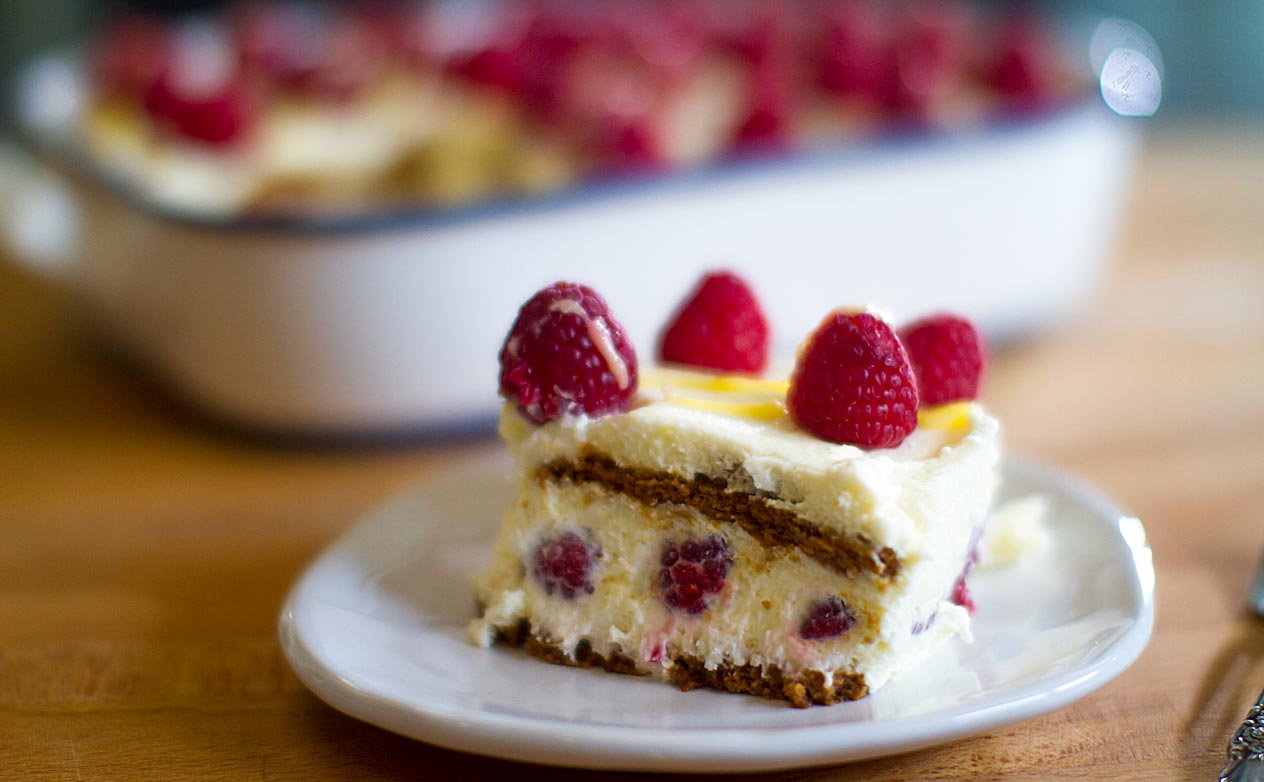 Ingredients:
8 ounces mascarpone cheese, room temperature
¾ cup powdered sugar
2 cups whipping cream
½ cup plus 2 tablespoons lemon curd, divided
8 ounce box spiced butter cookies (such as Speculoos or Biscoff cookies)
12 ounces raspberries
Method:
Place the mascarpone cheese and powdered sugar in a bowl and beat with an electric mixer until smooth. Gradually add the whipping cream and beat until soft peaks form. Fold ½ cup of lemon curd into cream mixture.
To assemble, line bottom of an 8" x 10" pan with a layer of cookies. Top with the lemon cream mixture, then a layer of raspberries, repeat with one more layer of cookies, cream and raspberries. Drizzle the top of the cake with the reserved lemon curd.
Wrap in plastic and refrigerate overnight.
Chef's Notes:
You might be tempted to dig in as soon as this cake is assembled, but it really does need to sit in the refrigerator overnight for best results. The cream layer will soak into the cookies and turn them from a crunchy bite to a more cake-like consistency.