Garlic Butter Meatball Sliders
The goodness of a meatball sub in miniature form. These cheesy, garlic butter meatball sliders are packed with flavor and easy to make. They're perfect for parties or the big game.
12 Sliders | 40 Minutes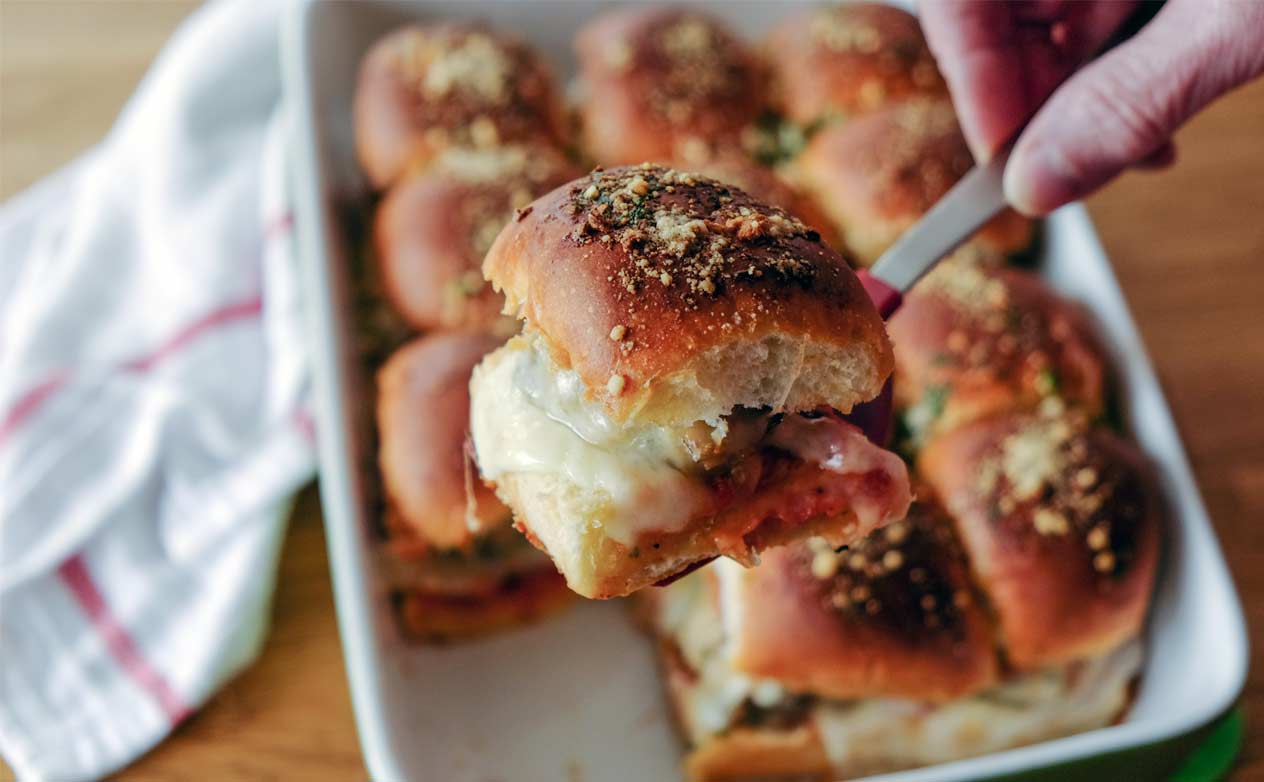 Ingredients:
12 meatballs (about 2 ½ inches in diameter) from the Tender Italian Meatballs recipe
1 cup marinara sauce
1 package dinner rolls, sheet of 12 rolls
12 slices mozzarella cheese
4 tablespoons butter, melted
2 cloves garlic, minced
1 tablespoons Italian parsley, minced
2 Tablespoons grated parmesan
Method:
Preheat the oven to 350 degrees F. Cut the sheet of dinner rolls in half, but leave the individual rolls connected; set aside.
Spread half of the marinara sauce on the bottom of the sliced dinner rolls. Top each roll with a meatball. Spoon a little more marinara on top of each meatball. Top with the mozzarella cheese and then cover with the top half of the dinner rolls.
Place in a buttered baking dish.
In a small bowl, combine butter, garlic and parsley, stirring until evenly mixed. Pour garlic butter mixture over top of the sliders. Sprinkle the parmesan cheese evenly over the top.
Bake for 15-20 minutes, until the rolls are golden brown and cheese is melted. Cut into individual sandwiches, and serve.