Enjoy an oven quality baked potato in a fraction of the time with a GE Advantium speedcook oven. This perfect potato has a moist and fluffy inside with a crispy and delicious skin.
4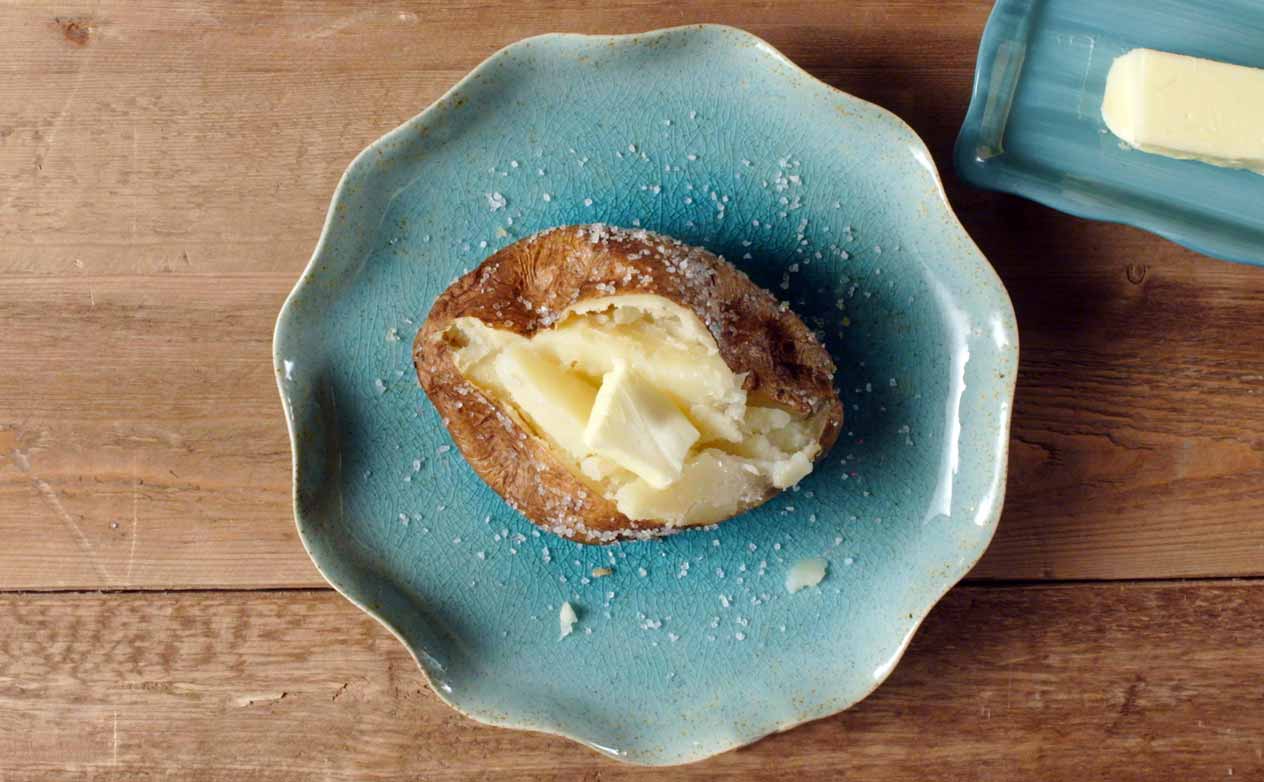 Ingredients:
1 Baking potato
Olive Oil
Salt
Method:
Pierce skin of the potato with a fork in several places.
Rub olive oil on the skin of the potato. Sprinkle with coarse salt. Use the Speedcook preset for baked potato. Select appropriate size (small, medium or large) of potatoes for best cooking results.
For crisper texture, increase time in 30 second increments.