Perfect for breakfast or brunch, this casserole combines ham, cheese, mushrooms and spices for a delicious start to your day.
4-6 Servings 14-24 minutes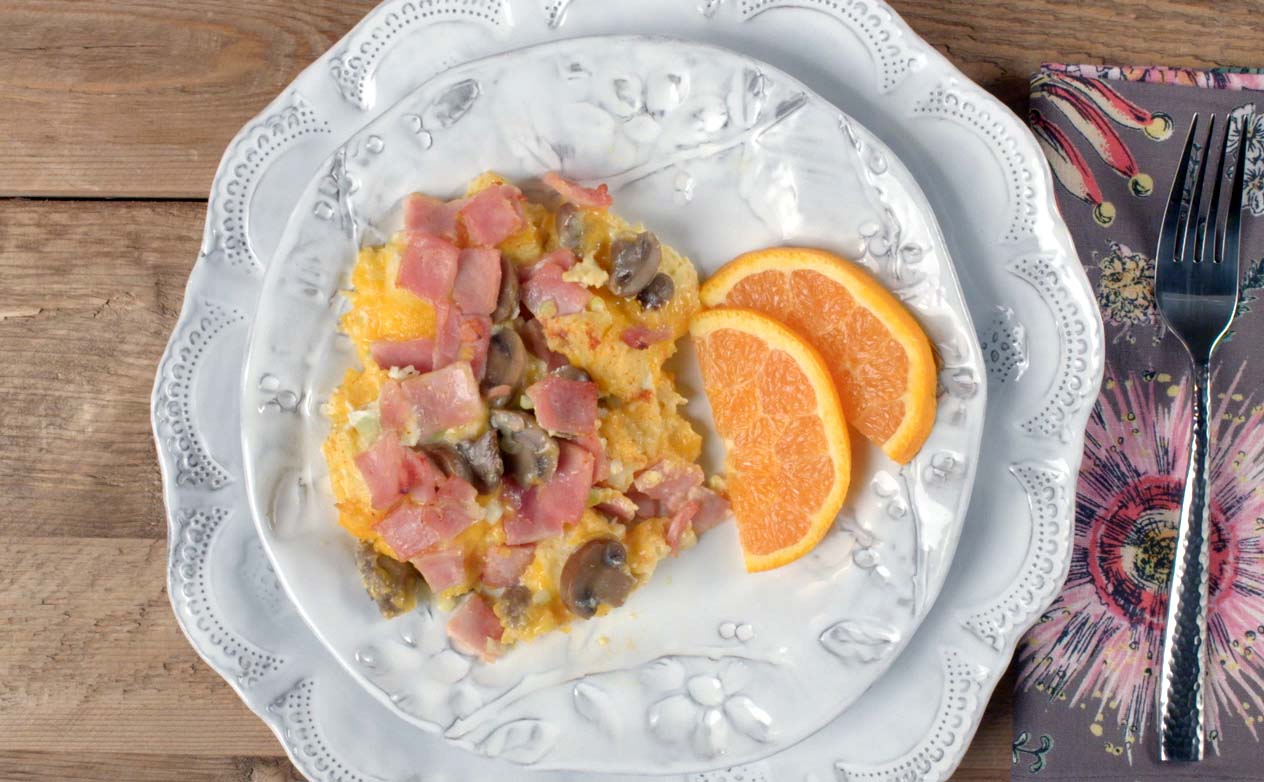 Ingredients:
2 cups white bread cubes, crusts removed
1 cup shredded sharp Cheddar cheese
1 (4-oz.) can sliced mushrooms, drained
¼ cup finely chopped green onion
1 cup chopped cooked ham
4 eggs, beaten
½ cup milk
1 teaspoon dry mustard
¼ teaspoon ground red pepper
Method:
In a greased 2-quart oblong or 8-inch square baking dish, layer bread cubes, cheese, mushrooms and onion.
Top with ham.
Combine eggs, milk, dry mustard and pepper; pour over casserole.
Cook according to your Advantium model's cooking settings or until center is set.
Let stand 5 minutes.
Cooking Settings:
Advantium:
Settings:
Time:
Tray Type:
120 Over the Range
U=Lo L=Hi
24 minutes
Metal Tray
120 Wall Oven
U=Lo L=Hi
19 minutes
Metal Tray
240 Over the Range
U=7 M=3 L=5
15 minutes
Metal Tray
240 Wall Oven
U=7 M=3 L=5
14 minutes
Metal Tray
240 Wall Oven with Convection
U=2 M=3 L=10 C=10
19 minutes
Metal Tray