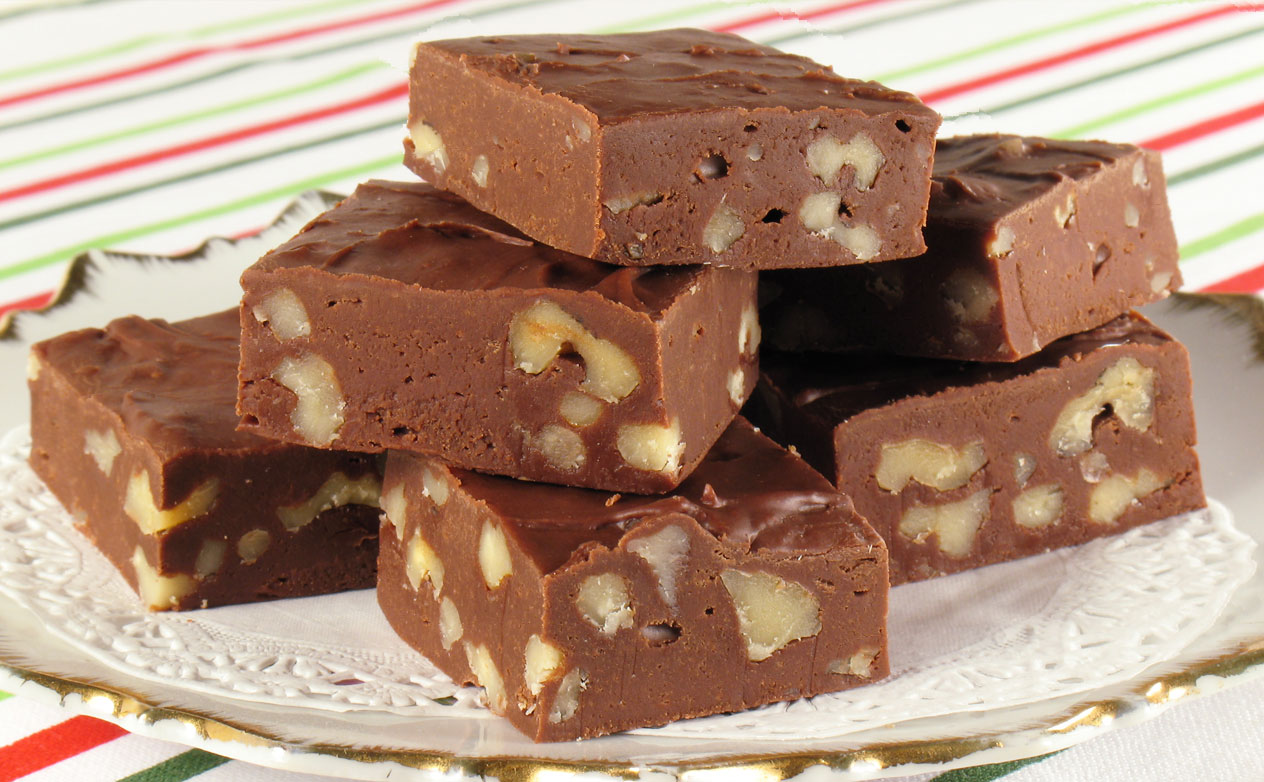 Ingredients:
2 ¼ cups sugar
1 (5-oz.) can evaporated milk
1 (12-oz.) pkg. Semisweet chocolate chips
1 (6-oz.) pkg. milk chocolate chips
1 cup chopped walnuts or pecans
½ cup butter
2 tablespoons vanilla
Method:
In a 3-quart ceramic casserole or large microwave-safe bowl, combine sugar and milk; blend well.
Place dish on glass tray.
Microwave at high (10) for 6 to 7 minutes or until sugar is dissolved, stirring every 2 minutes.
Add chocolate chips, nuts, butter and vanilla; stir until thoroughly blended.
Pour mixture into a buttered 2- quart oblong or 8-inch square glass dish.
Refrigerate until firm.
Cut into squares.
Cooking Settings:
Advantium:
Settings:
Time:
Tray Type:
120 Over the Range
M=10
6 minutes
Glass Tray for microwave only
120 Wall Oven
M=10
6 minutes
Glass Tray for microwave only
240 Over the Range
U=0 M=10 L=0
6 minutes
White Ceramic Tray
240 Wall Oven
U=0 M=10 L=0
6 minutes
White Ceramic Tray
240 Wall Oven with Convection
M=10 C=0
7 minutes
Glass Tray for microwave only