Enjoy fresh, seasonal produce like zucchini and sweet corn with zesty feta cheese, creamy avocado and bright lime juice in this unique twist on a traditional salad.
4-6 Servings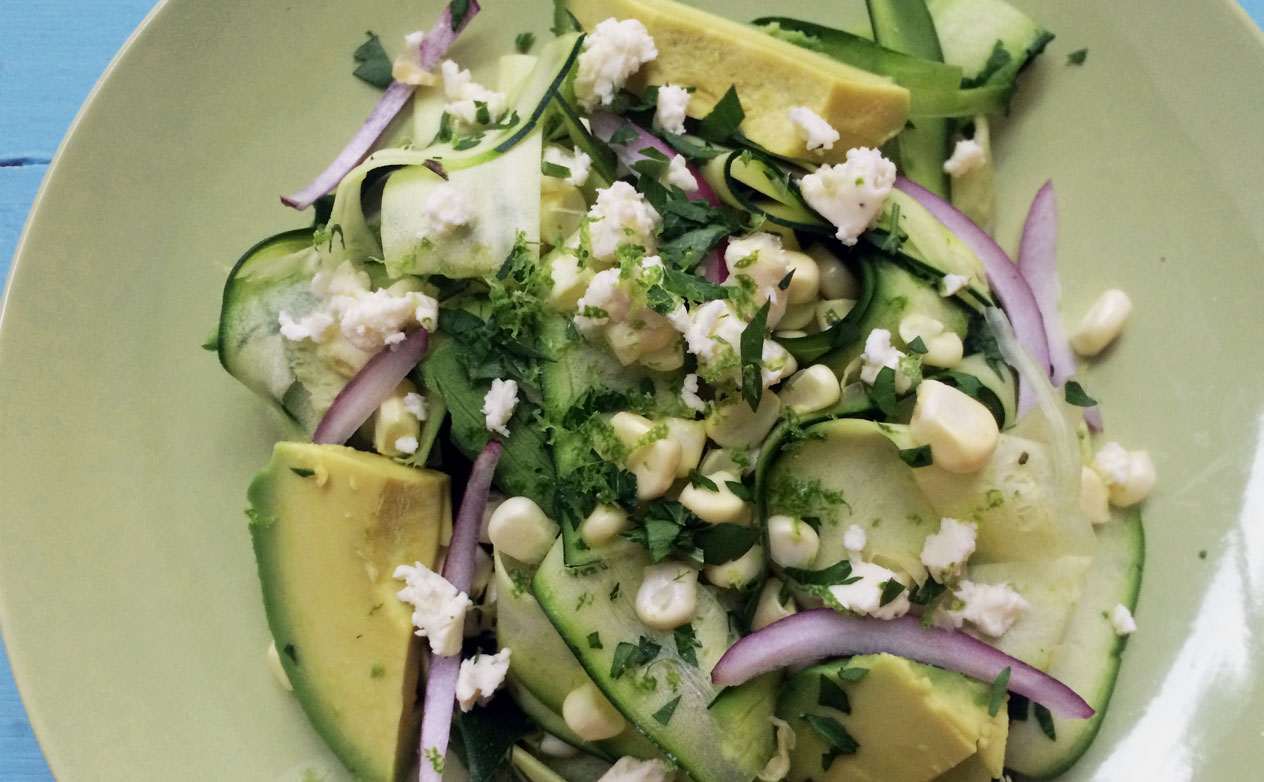 Ingredients:
2 Tbsp. olive oil
2 Tbsp. freshly squeezed lime juice
1/2 tsp. lime zest
Salt and pepper, to taste
2 medium zucchini
2 ears sweet corn
2 Tbsp. chopped fresh parsley
1/4 red onion, sliced(optional)
1 medium ripe avocado, pitted, and sliced
1/4 cup feta cheese, crumbled
Method:
In a large bowl, whisk the olive oil and lime juice together. Season with salt and pepper, to taste.
Microwave corn for two minutes. Remove outer husk and silks. Over a large salad bowl, cut the sweet corn kernels off of the cob.
Trim the ends of the zucchini. With a vegetable peeler, shave lengthwise into long, wide strips about 1/16 inch thick. When you get to the center of the zucchini, turn the squash over and slice from the other side until you get to the center again. Add zucchini, red onion and parsley to the bowl with the corn. Pour dressing over the top and toss to combine.
Serve topped with avocado slices and feta cheese.