Cauliflower and Leek Soup
A quick and easy vegetarian soup perfect for cold winter days. What more could you want in a soup recipe?
4-6 Servings | 40 Minutes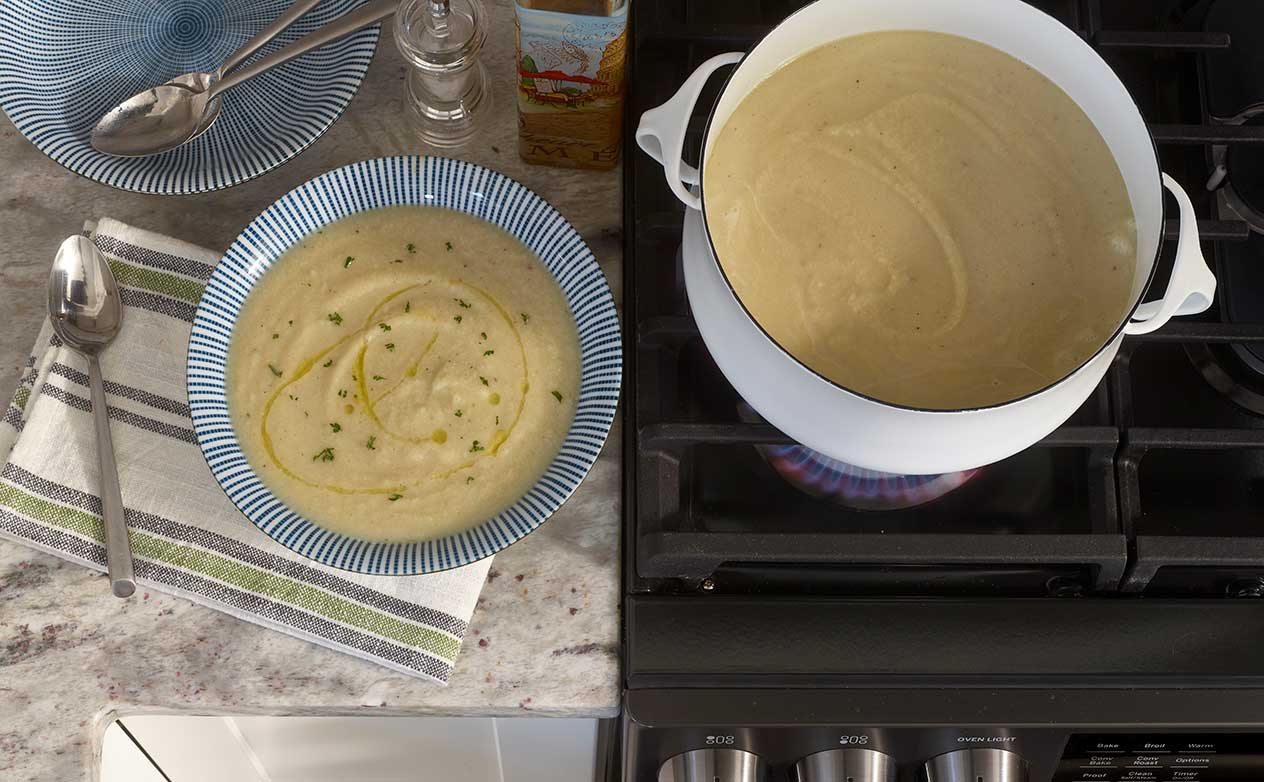 Ingredients:
1 head cauliflower
2 tablespoons extra-virgin olive oil
2 leeks, chopped
1 sprig thyme
1 quart vegetable broth (can substitute chicken broth)
1/2 cup finely grated Parmesan
Salt
Freshly ground black pepper
Method:
Remove the leaves and thick core from the cauliflower, coarsely chop, and set aside. Wash your leeks thoroughly to remove all the sand, and then slice into 1/2 inch pieces.
Heat the olive oil in a large pot over medium heat and add the leeks. Cook until softened, but not browned, about 5-7 minutes.
Add the cauliflower, thyme sprigs and broth; bring to a boil. Reduce the heat to a simmer, cover, and cook until the cauliflower is very soft and falling apart, about 15 minutes.
Turn off heat and remove the thyme stems. Puree the soup using an immersion blender, or in small batches in a blender and return it to the pot. To puree hot liquids safely, let each batch cool for a few minutes before blending. Remove the cap from the middle of the lid, and use a pot holder or towel to hold the lid, covering the hole, while you puree. Don't overfill the blender.
Add the Parmesan and stir until smooth. Season to taste with salt and black pepper. Keep warm until ready to serve.